This week our staff will be busy transforming the nature center into an auction house and party place as we prepare for Saturday's annual Holiday Auction & Christmas Party. Therefore, the Discovery Room will not be open to visitors. The Rookery Gift Shop will be OPEN for your holiday shopping, and of course our trails are ready for you as well. No admission fee for visitors this week.

SPECIAL GIFTS CAMPAIGN
It's time for our year-end Special Gifts Campaign, when members and supporters can help ensure a bright new year for Seven Ponds Nature Center. Your gift allows us to continue offering high quality educational programming and provides for continued maintenance of our buildings and equipment and stewardship of our land and waters. Please consider giving generously this season.
HEY SEVEN PONDS MEMBERS! It's almost time for our annual Holiday Auction & Christmas Party! This important fundraiser and celebration is open to members and their guests. Come out on Saturday, December 2nd at 6:30 for food, beverages, and fun as we celebrate another successful year and look forward to 2024. This is an important fundraising event which helps the nature center kick start the coming year with critical funding. The evening features our ever-popular silent auction, a live auction with professional auctioneer Brian Rowley, plus fun raffles and other opportunities to contribute. In order to help us be fully prepared, we ask that you pre-register on our Holiday Auction & Christmas Party page. If you are unable to attend but would still like to donate, there is a link for that as well. THANK YOU!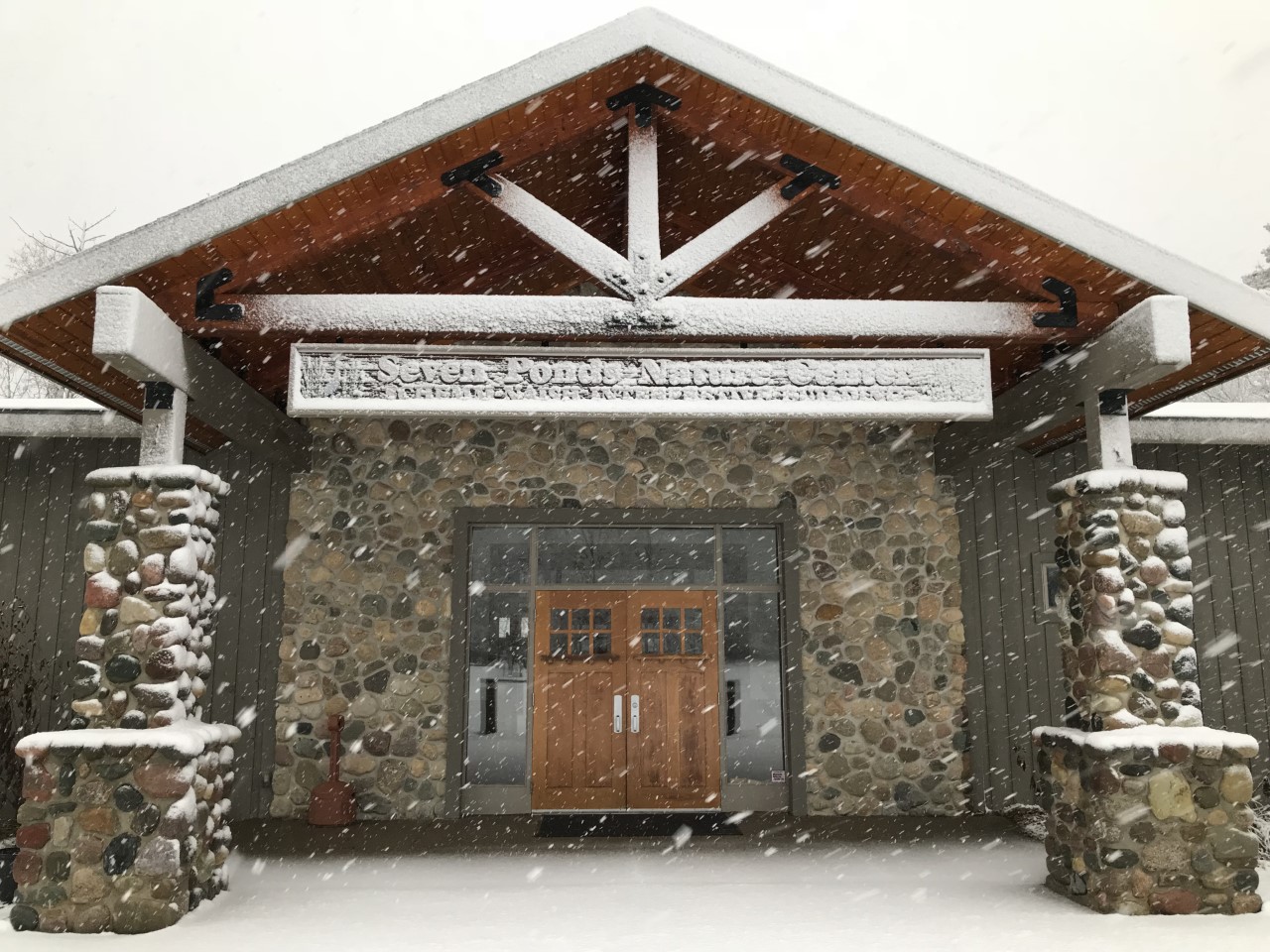 BREAKING NEWS! Phase 2 of our new boardwalk is finished! Kyle Builders completed the project last week, and we could not be happier with the results. We will be adding curbs along the boardwalk and a chain at the end of the teaching platform (Phase 3), but the boardwalk is now open for foot traffic. Enjoy!
Aerial photos provided courtesy of Kyle Builders