We conducted a prescribed burn on part of our tallgrass prairie on Thursday, March 30. Fire is a natural component of the prairie life cycle, and a burn is an effective way to manage some invasive plants and promote regeneration and growth of native prairie plants. As you visit the nature center over the next few months, watch as our native prairie grasses reclaim this part of Earl's Prairie!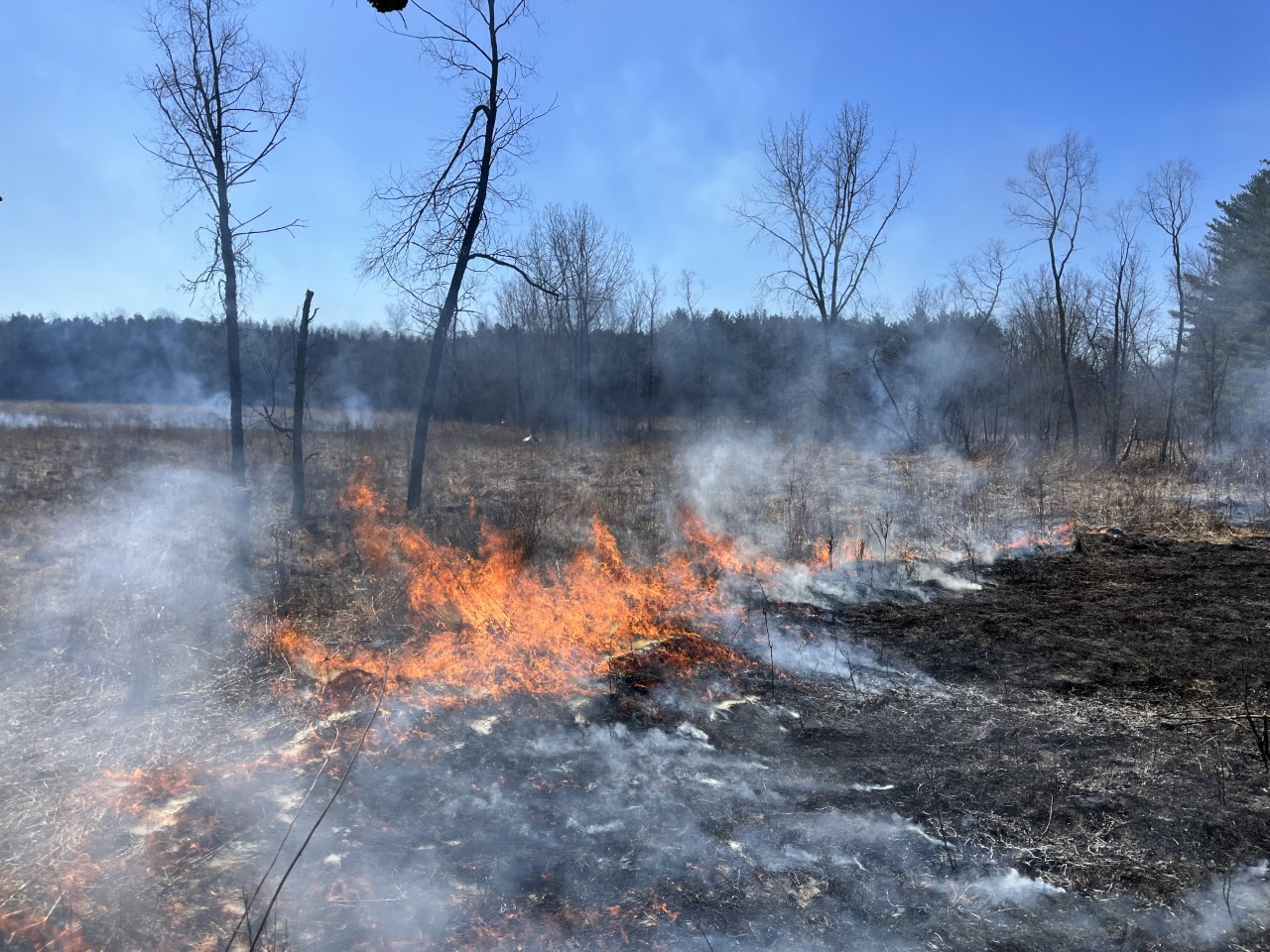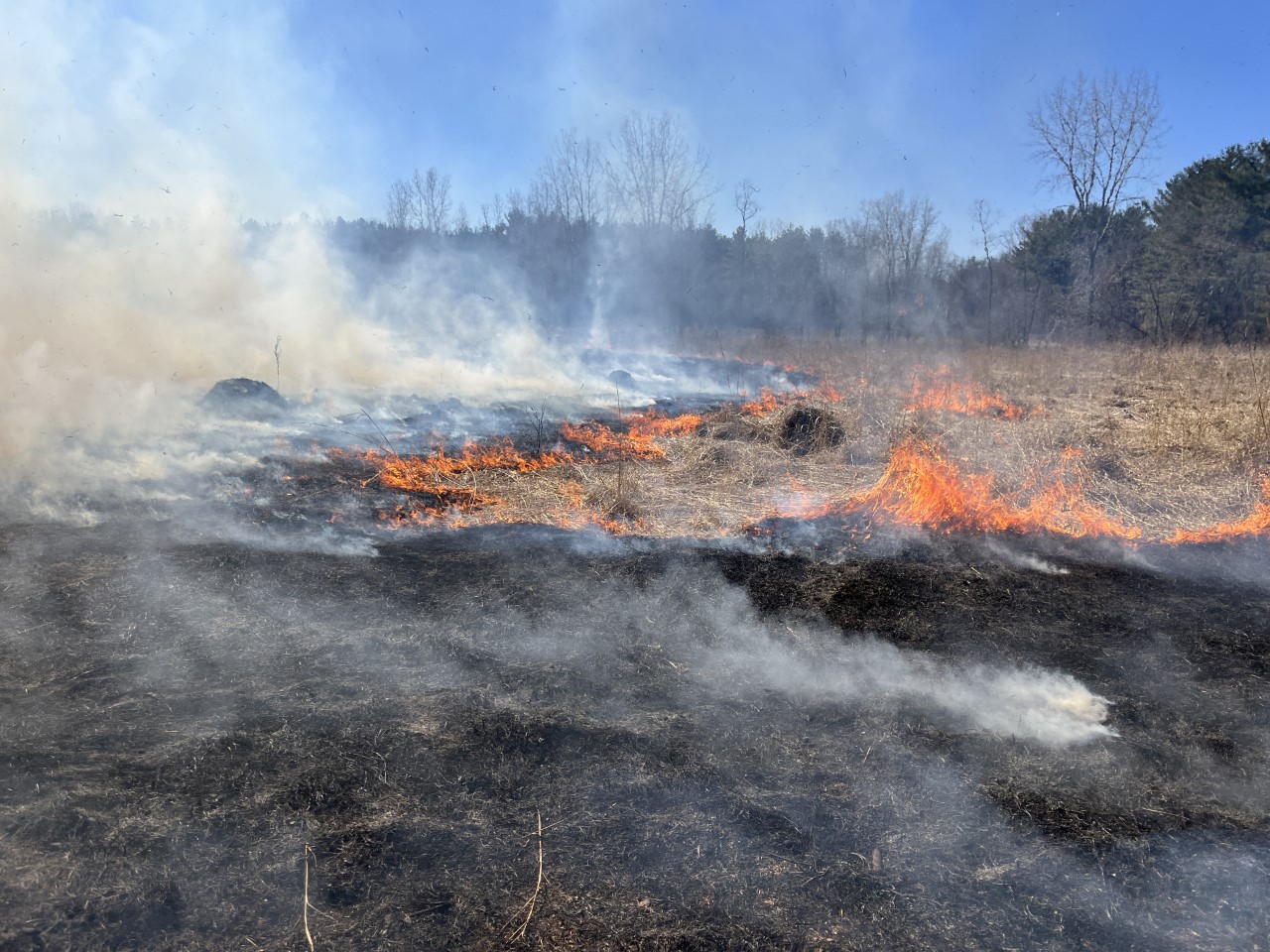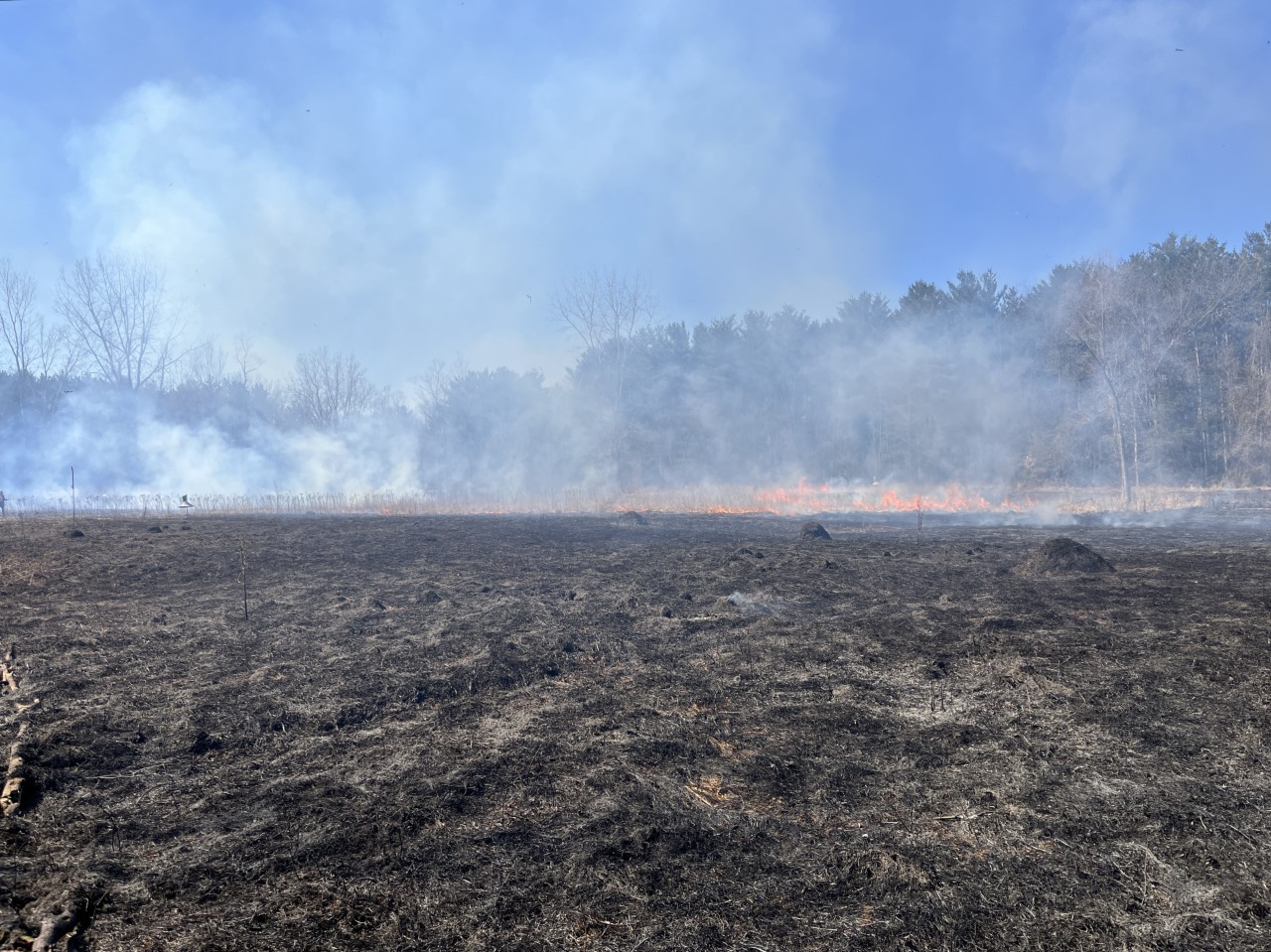 ENVIRONMENTAL RESEARCH AT SEVEN PONDS!
Last summer, two graduate students from Oakland University conducted their graduate-level research at Seven Ponds Nature Center. In the North-80, they investigated how various wavelengths of visible light impacted insects and other arthropods. They hope that their findings help inform decisions about the best lighting to use to have the least impact on these small but critical creatures. Check out the video below to learn more about their research.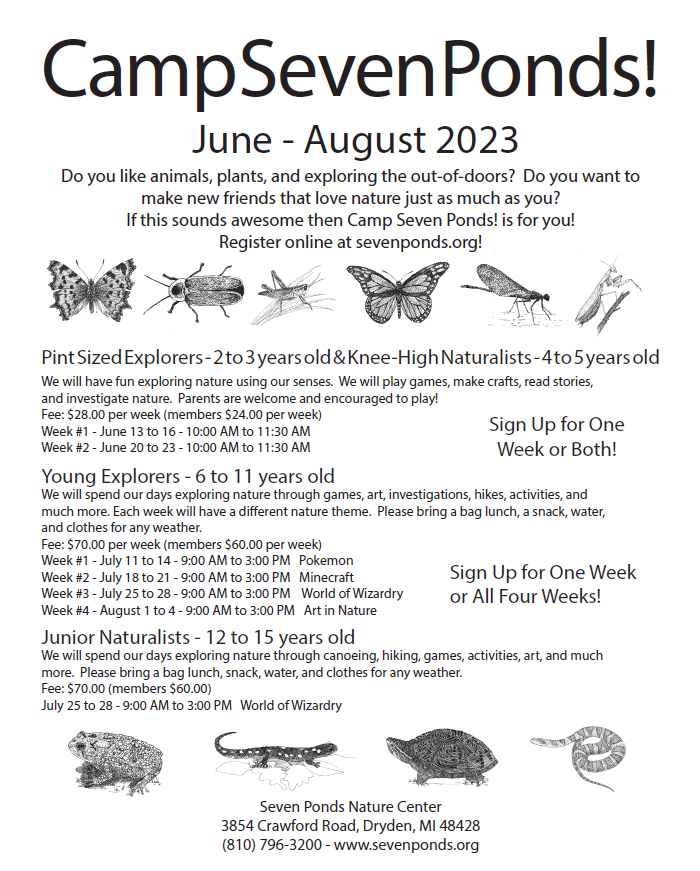 Most camp sessions have already filled to capacity. A few spots remain in the Pint-sized Explorers week #1 camp. Click the registration box below to learn more.