Seven Ponds Nature Center is excited to announce our annual Corks & Caps Fundraiser held at the Metamora Golf & Country Club on Friday, June 17. This is a fantastic way to support the nature center while enjoying a delightful and elegant evening in a truly beautiful setting. The event consists of wine, craft beer, gourmet dinner, live auction, wine pull, and ticket raffles.
ONLINE REGISTRATION IS NOW OPEN. SEE OUR EVENT PAGE FOR MORE INFORMATION.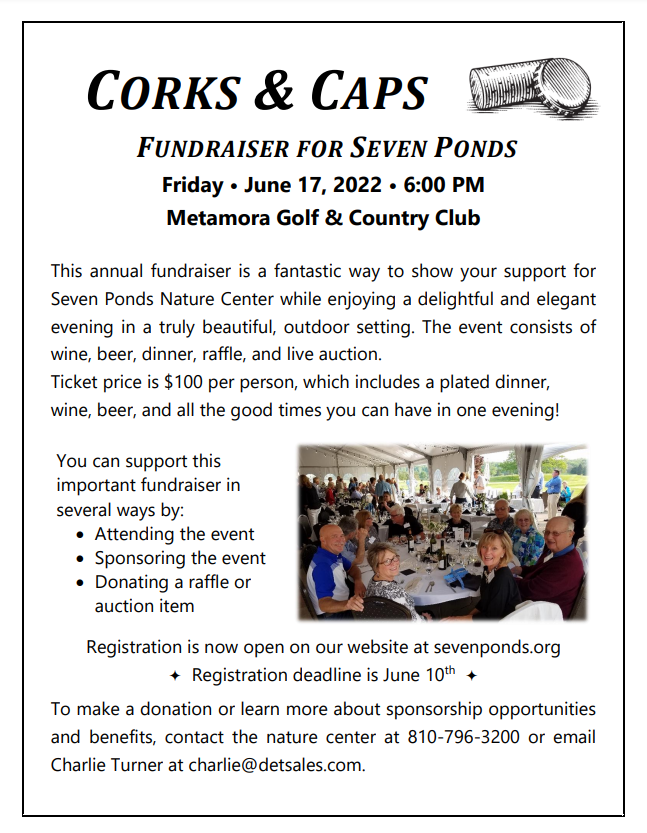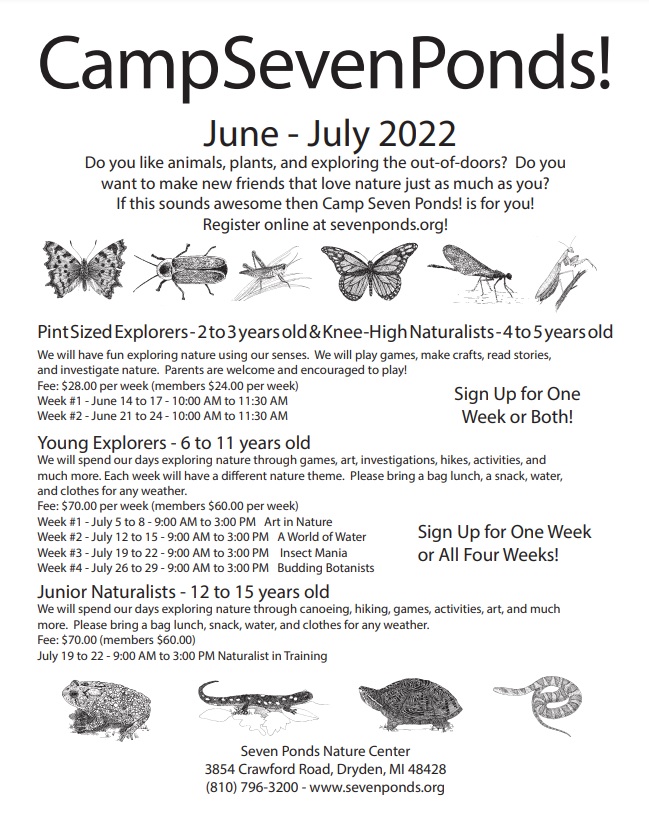 Check out our full slate of spring programs
Check out our Knee High Naturalists classes
Check out our Nature Study Series for Homeschoolers
The Lapeer County Community Foundation supports so many worthwhile projects and organizations around our county and has been a long-time supporter of Seven Ponds Nature Center. Did you know that LCCF manages an Endowment Fund on behalf of Seven Ponds Nature Center?  This fund provides a permanent source of funding for the Center for generations to come.
To donate, visit: www.lapeercountycf.org.
Click here to see a short video from LCCF which features Seven Ponds