Seven Ponds Nature Center encompasses nearly 500 acres of woodlands, wetlands, lakes, ponds, prairies, and fields. There are seven miles of trails for you to explore and enjoy. Please check-in at the nature center prior to venturing out on the trails. Our trails are open to guests Tuesday through Sunday, 9:00 AM to 5:00 PM, and open to Seven Ponds members dawn to dusk, every day of the year.
CURRENT TRAIL CONDITIONS
August 3, 2020: All trails are open and dry. The shady trails in Paul's Woods and the north end of the North-80 provide a welcome respite from the summer heat.
Due to its narrowness, the Miller Pond Boardwalk in Paul's Woods is open for one-way traffic only. Signs are in place - please enter the boardwalk in a clockwise direction.
REMINDER for our first-time visitors - dogs, bikes, and fishing are NOT permitted on the trails at Seven Ponds. As a nature preserve, wildlife is our first concern. Thank you!
NOTE: Our indoor restooms are available during regular operating hours. Per current Michigan law and to help keep our staff and fellow visitors safe, a mask or face covering is required to enter the building. Our drinking fountain/water refill station is currently unavailable to the public. Be sure to bring your own drinking water. 
RECENT OBSERVATIONS
Red-spotted Purples - a beautiful butterfly species - are frequenting the area directly in front of the building's main doors the past few days and have been very approachable. (7/22/20).
The Sandhill Crane pair that successfully fledged a colt this spring at Seven Ponds has been seen recently feeding in the fields in front of the interpretive building. Their colt is now fully grown! Look for them on your next visit to the nature center. (7/22/20)
In the past week at least three species of snakes have been observed at the nature center, including Garter Snake, Ribbon Snake, and Northern Water Snake. All of these snakes are harmless to humans and important parts of a healthy ecosystem. (7/10/20)
Yellow-billed Cuckoos seem to be having a boom year in Michigan, as there are many reports from around the state. Multiple cuckoos were seen and heard recently at Jonathan Woods, and a lone male was heard giving its distinctive call, a series of hollow, wooden-sounding ka-ka-ka-ka-ka-kow-kow-kowlp-kowlp-kowlp-kowlp syllables. Yellow-billed Cuckoos are one of the few bird species able to eat hairy caterpillars, sometimes downing as many as 100 tent caterpillars in a single sitting! (7/8/20)
Butterfly season has arrived! Several butterfly species have been seen recently at Seven Ponds. Check out our Butterfly Garden, or search for butterflies in our North-80 fields, tallgrass prairie, or Miller Pond Boardwalk. (7/1/20)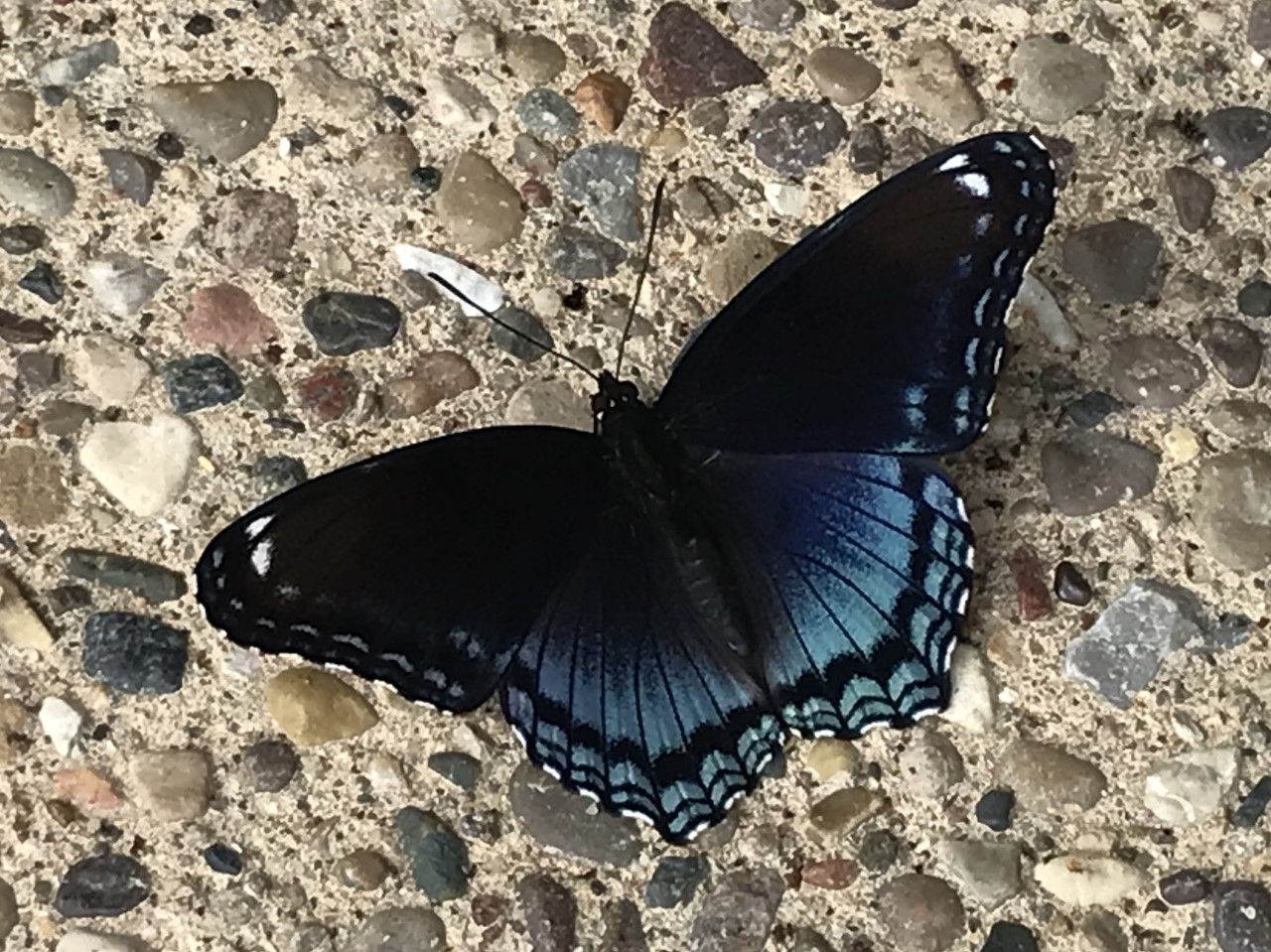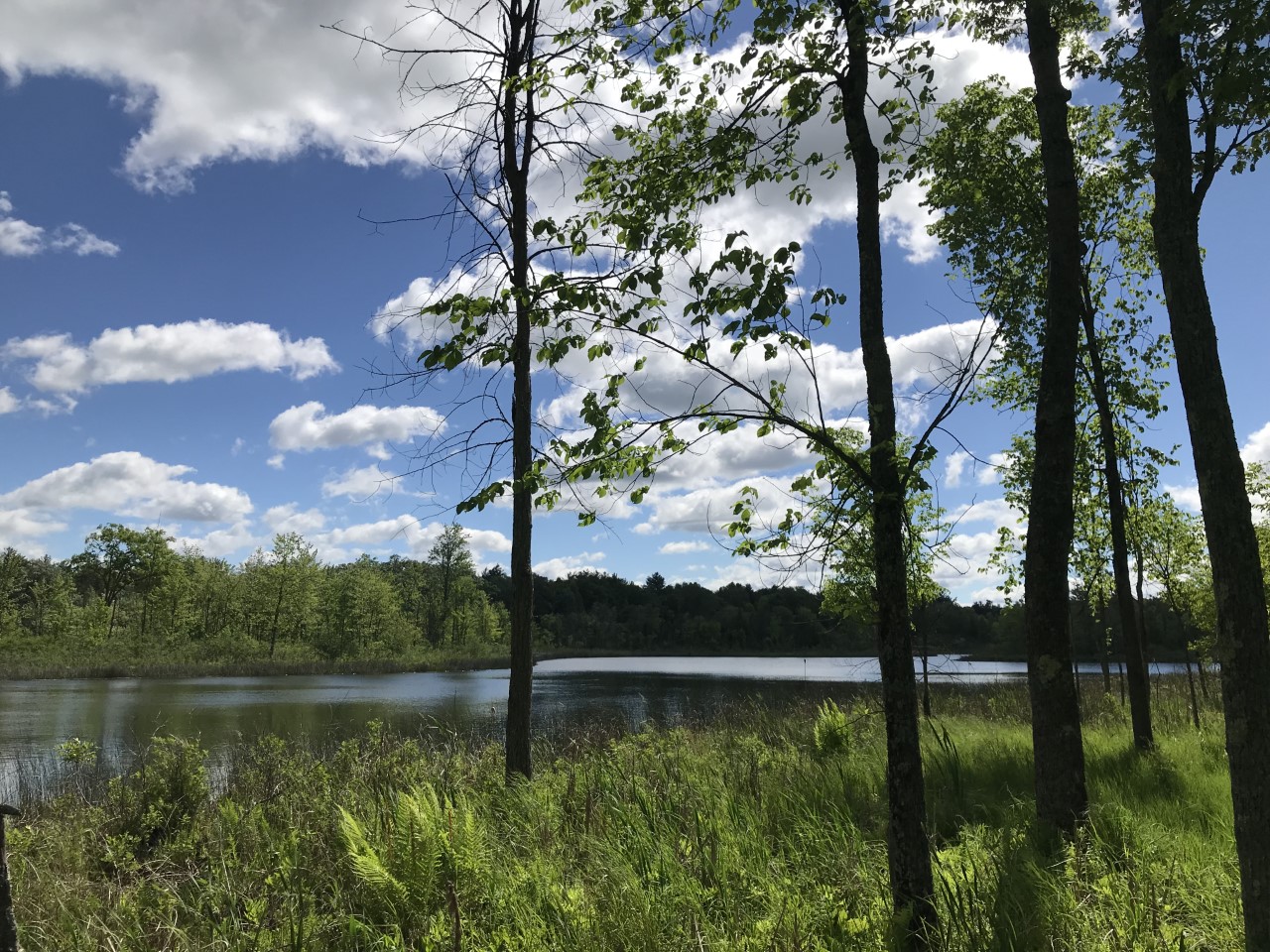 203 bird species have been observed at Seven Ponds! For recent sightings posted to eBird, click the eBird logo to the right.
Our satellite properties are visited less frequently, but offer different habitat for birds. Check out the eBird reports for these two areas below:
Jonathan Woods Nature Preserve eBird reports
SPNC BUTTERFLY COUNT - July 4, 2020

Eastern Tiger Swallowtail  

1

Cabbage White

37

Clouded Sulphur

11

Banded Hairstreak

1

Great Spangled Fritillary

14

Baltimore Checkerspot

12

Eastern Comma

3

Mourning Cloak

2

Red Admiral

1

Red-spotted Purple

2

Northern Pearly-Eye

3

Eyed Brown

7

Appalachian Brown

2

Little Wood-Satyr

65

Common Wood-Nymph

67

Monarch

5

Silver-spotted Skipper

7

Least Skipper

2

Northern Broken-Dash

3

Delaware Skipper

1

Mulberry Wing

2

total individuals

248

total species

21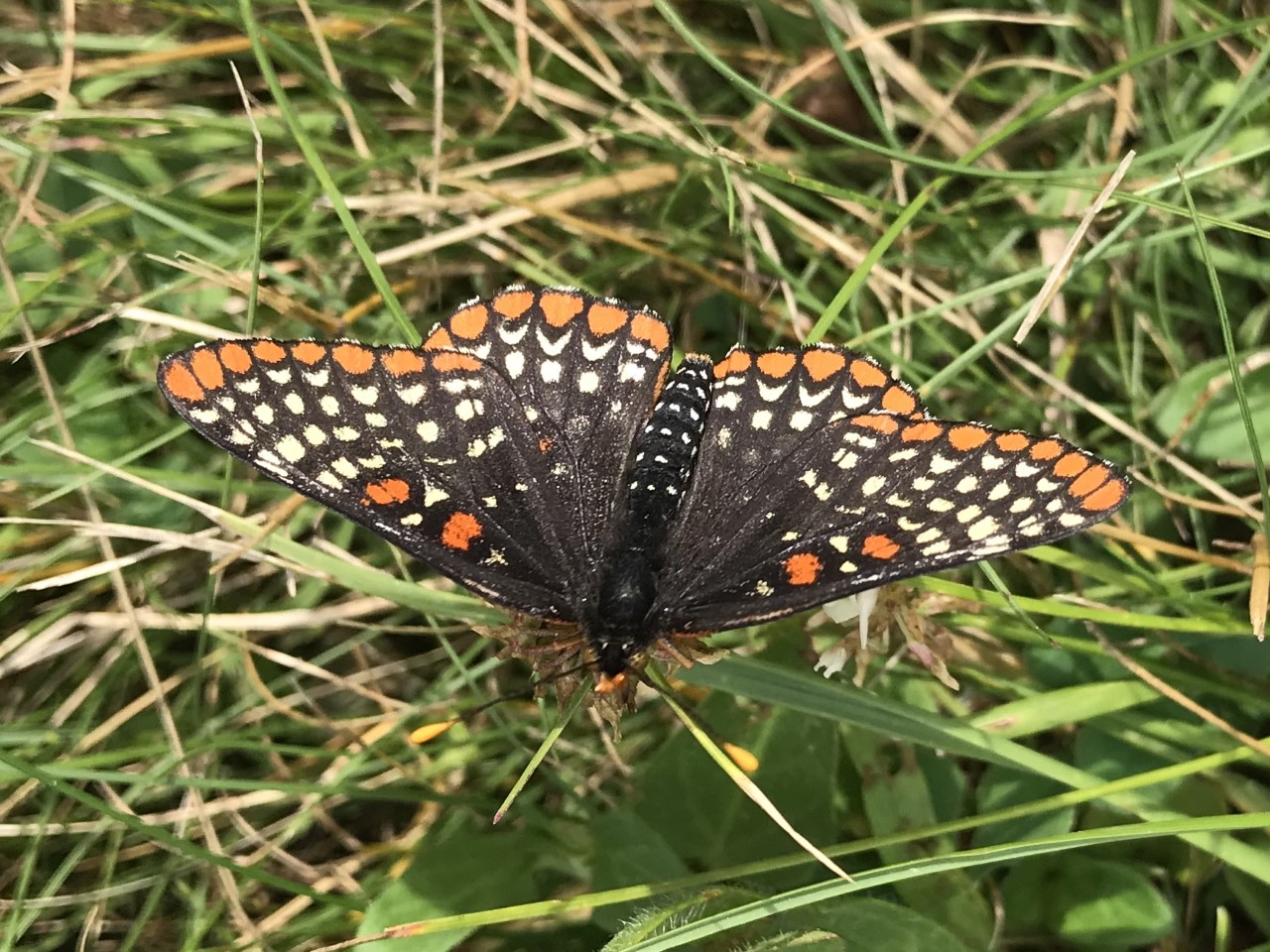 Paul's Woods is a mature beech-maple forest bordering a swamp. The trail is a loop of approximately 1/2 mile, and includes a wide, flat trail through the forest and a winding boardwalk through the swamp, which borders Miller Pond. Get a close-up look at the beaver lodge on Treetop Pond, and check out Big Pond from the observation tower.
The North-80 is located on the north side of Crawford Road, and has an extensive trail network that winds through old fields, a wildlife orchard, young forests, and an old fence row. Two bridges cross the drain, and an observation tower gives you a panoramic view of the field and Waterfowl Pond. During spring and summer look for Eastern Bluebirds and Tree Swallows using the nest boxes in the field.
Earl's Prairie is a nine-acre reconstructed tall grass prairie. Bordered by pine trees most of the way around, the prairie truly comes into its own during late summer, when the grasses are tall and prairie flowers are blooming. Enjoy the wide-open sky and prairie view from the observation tower. 
Located near the nature center and containing many ephemerals, the Woodland Wildflower Area is a wonderful place to visit in the spring. A wide variety of wildflowers and ferns awaits you in this enclosed area. 
Jonathan Woods is located a few miles southwest of the nature center on Jonathan Road. This 145 acre preserve is mature hardwood forest that includes a large, leatherleaf bog and a cold water brook with a hemlock stand. Greatly affected by past glacial activity, the terrain here is rolling and hilly. 
Richie Pond Preserve is located on Hosner Road and includes a grassland and small ponds, as well as a marsh bordering Richie Pond.
Miller Pond Boardwalk
The 1/4 mile boardwalk winds along the shore of Treetop and Miller ponds, and provides access to an interesting swamp forest habitat, with cattails, skunk cabbage, ferns, and views of both ponds. A small platform at the north end overlooks an active beaver lodge.
Observation Platforms
Three raised observation platforms are located throughout the nature center grounds. In Paul's Woods, a platform overlooks Big Pond, the largest of the Seven Ponds. In the North-80, a platform overlooks Waterfowl Pond and the neighboring grassland. In Earl's Prairie, a platform provides a grand view of the entire nine-acre tallgrass prairie.
A-Frame Bridge
This unique bridge spans the channel between Treetop Pond and Little Pond, and leads to Paul's Woods. It's a wonderful place to view wildlife, and is always worthy of a pause to enjoy the view. First constructed in 1968, it was rebuilt in the 1990s and again in 2011.
Waterfowl Pond
Located in the North-80, Waterfowl Pond is a small, shallow pond with plenty of cattail marsh, and is an excellent place to observe ducks, herons, rails, muskrats, and other wildlife. An observation platform provides an overhead view. Water from this pond drains into the marsh of Long Pond.
Treetop Pond Teaching Platform
This dock is located at the base of the hill behind the nature center building, and provides an excellent view of Treetop Pond and the A-Frame Bridge. Check out the large beaver lodge visible across the pond, and look for signs of their activity in the woods around the dock.
Demonstration Gardens
These gardens are located in front of the Interpretive Building, and display numerous native trees and shrubs, demonstrating that you can landscape your own yard using native plant species.
Butterfly Garden
Maintained by our Butterfly Gardeners volunteer group, the Butterfly Garden is located near the driveway loop. Its plants provide nectar for butterflies and other insects, and serve as hosts for butterfly larvae.
Songbird Nesting Boxes
The nature center maintains over 100 songbird nest boxes, scattered throughout the North-80, Earl's Prairie, the Richie Pond Preserve, and around the nature center building. These boxes are utilized by Tree Swallows, Eastern Bluebirds, House Wrens, and Black-capped Chickadees. Volunteers monitor these nest boxes, collecting data which is submitted to NestWatch, a citizen science program conducted by the Cornell Lab of Ornithology.
Herb Garden
Maintained by our Friends of Herb volunteer group, the Herb Garden is located near the driveway loop. This garden displays plants used by our fore-bearers for food, medicine, potpourri, and dyes.
Bird Feeding Stations
Two bird feeding stations located just outside the interpretive building attract a wide range of birds throughout the year. Depending on the season, you may see a variety of woodpeckers, finches, sparrows, blackbirds, and many other birds visiting the feeders. Visiting mammals may include gray, fox, and red squirrels, eastern chipmunks, and woodchucks.