Seven Ponds Nature Center encompasses nearly 500 acres of woodlands, wetlands, lakes, ponds, prairies, and fields. There are over six miles of trails for you to explore and enjoy. Please check-in at the nature center prior to venturing out on the trails. Our trails are open to guests Tuesday through Sunday, 9:00 AM to 5:00 PM, and open to Seven Ponds members dawn to dusk, every day of the year.
CURRENT TRAIL CONDITIONS
October 15, 2021: Fall has arrived and the colors are changing. Recent heavy rain has caused some trails to be unseasonably muddy - wear appropriate footwear. 
RECENT OBSERVATIONS
Juncos have arrived! Two Dark-eyed Juncos were spotted outside the nature center today. Many people believe winter cannot be far away when these snow birds show up. (10/14/21)
One of our volunteers, Claudine Zach, spotted a Great Egret at the swamp on the corner of Crawford Road and Lake George Road. Great Egrets are migratory, and will be leaving our area by the end of October. (10/8/21)
Fungi abounds in the fall! As you walk the trails, keep an eye out for fungi all around you. Fungi serves a critical role in the ecosystem, helping to break down organic matter. (10/8/21)
Autumn is a great time to visit the nature center for reflection photos over the ponds. Check out the reflection pictured here, taken on September 29.
Many birds have been visiting the demonstration gardens directly in front of the nature center building to feast on the berries growing there. A young Swainson's Thrush stopped by to grab a few spicebush berries. (9/28/21)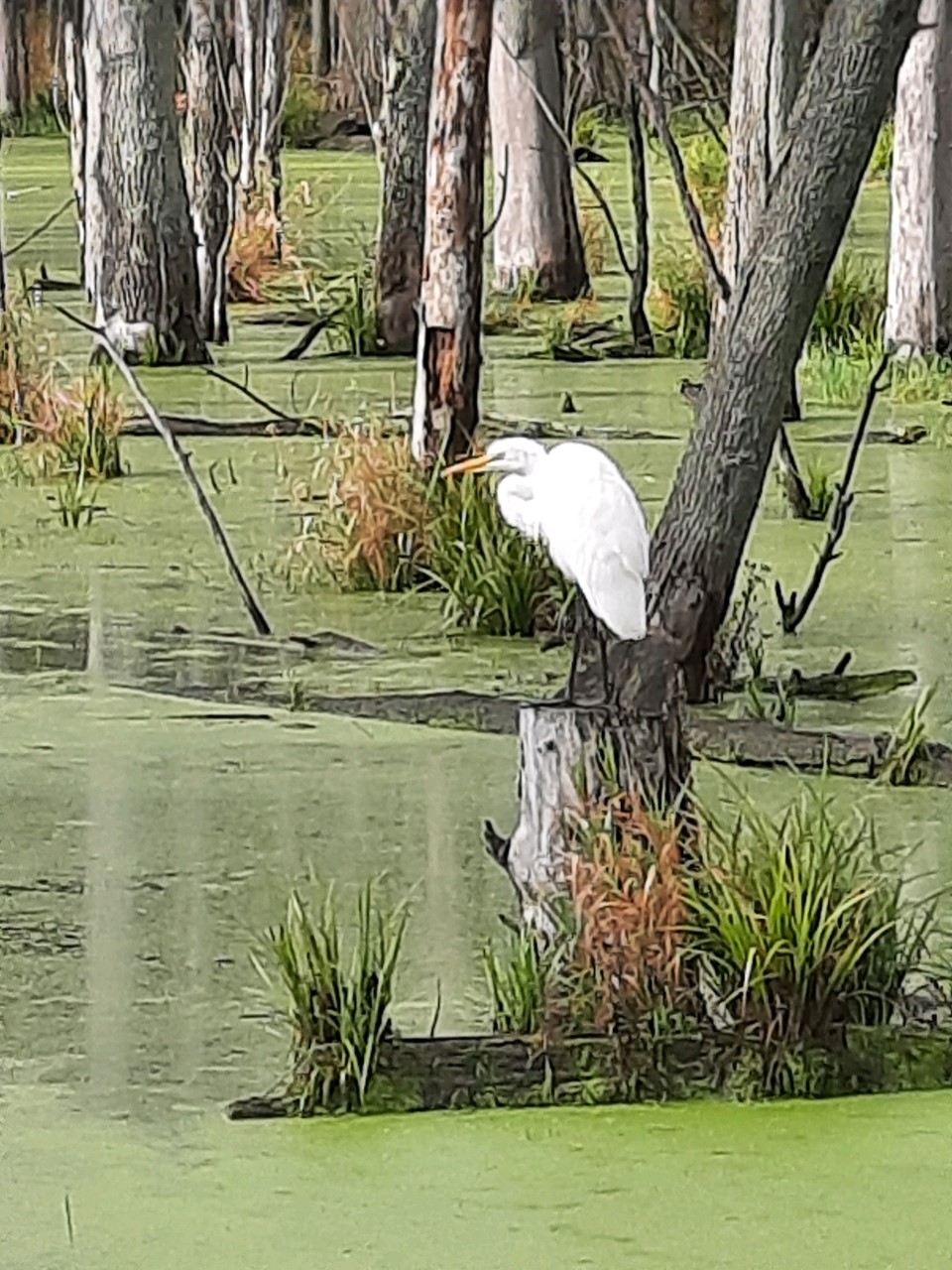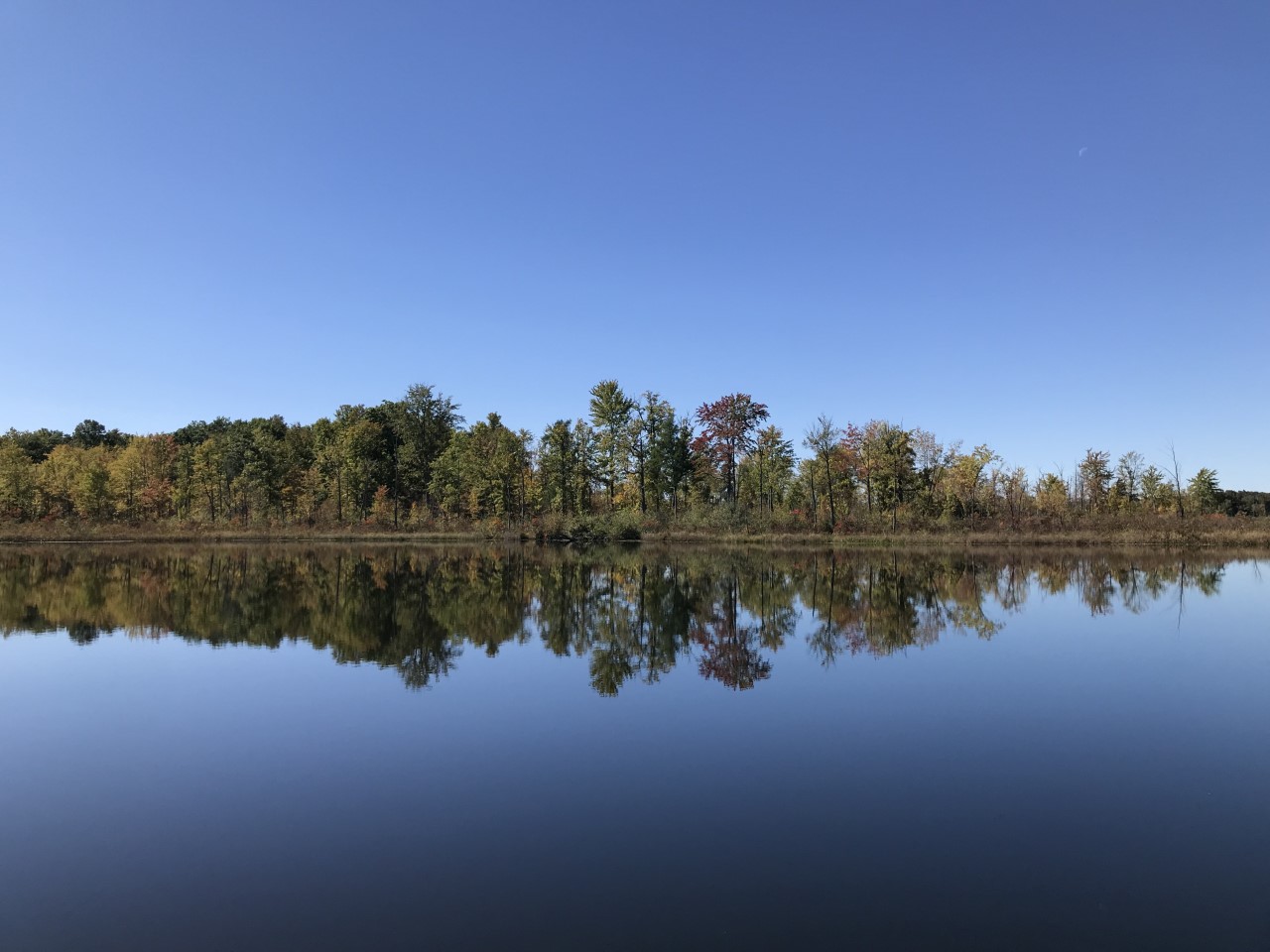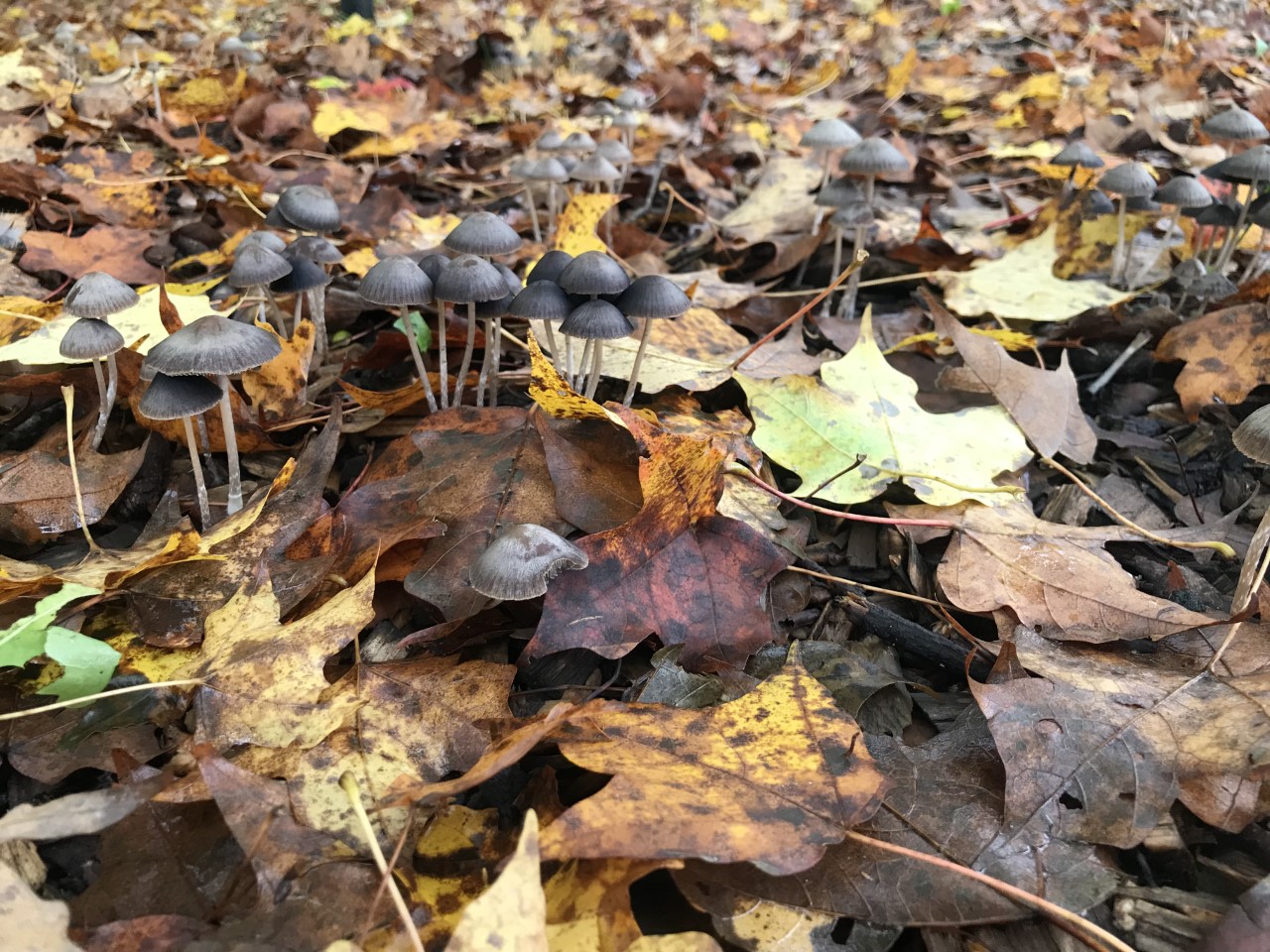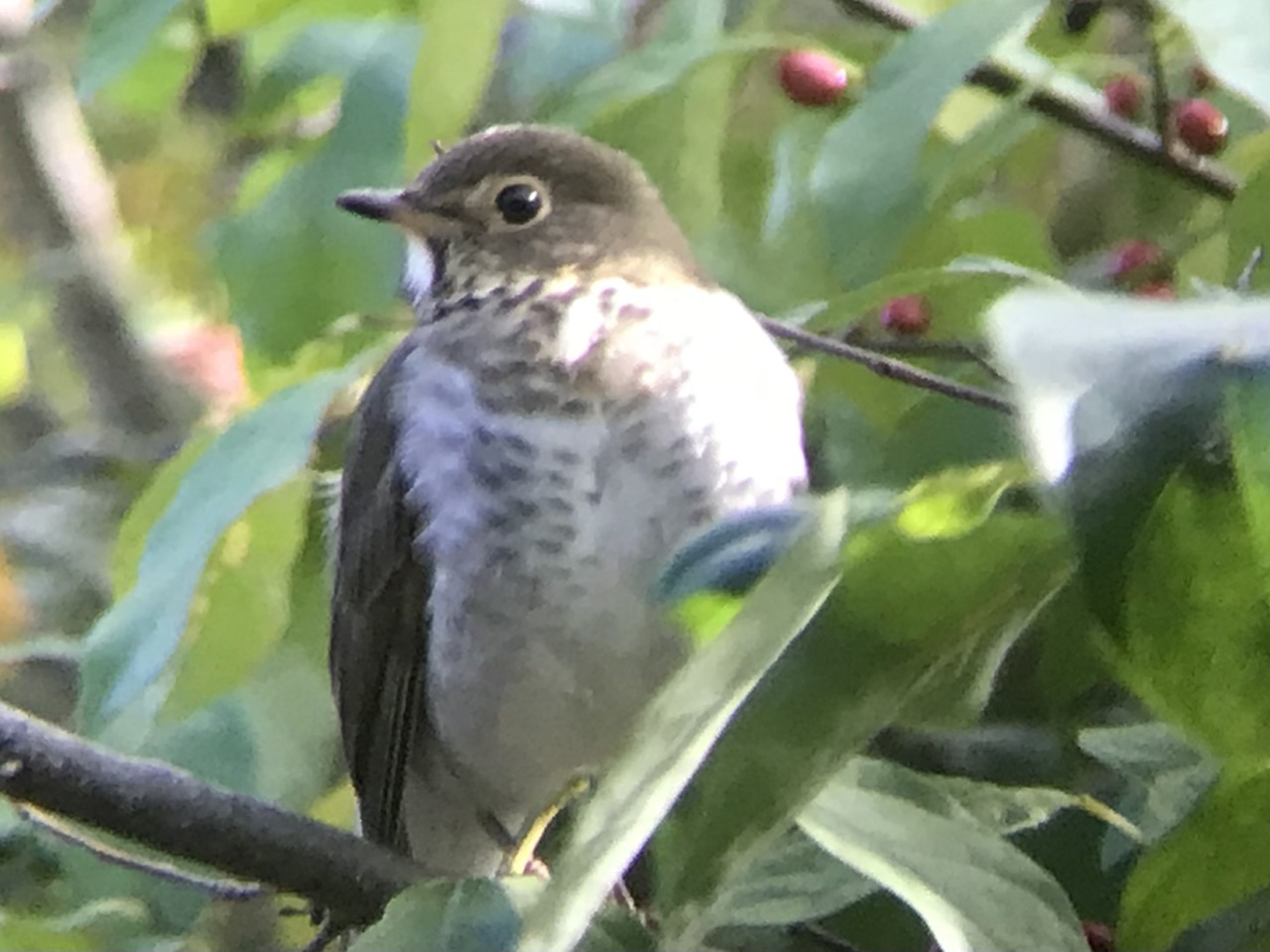 205 bird species have been observed at Seven Ponds! For recent sightings posted to eBird, click the eBird logo to the right.
Our satellite properties are visited less frequently, but offer different habitat for birds. Check out the eBird reports for these two areas below:
Jonathan Woods Nature Preserve eBird reports
2021 Butterfly Count results - Saturday, July 3
12 Cabbage White
6 Clouded Sulfur
2 Summer Azure
23 Great Spangled Fritillary
1 Question Mark
1 Eastern Comma
4 Mourning Cloak
3 Northern Pearly-eye
15 Appalachian Brown
46 Little Wood-Satyr
35 Common Wood-Nymph
3 Monarch
1 Least Skipper
1 Crossline Skipper
5 Northern Broken-Dash
2 Delaware Skipper
2 Mulberry Wing
21 skipper species
2 brown species