Seven Ponds Nature Center encompasses nearly 500 acres of woodlands, wetlands, lakes, ponds, prairies, and fields. There are over six miles of trails for you to explore and enjoy. Please check-in at the nature center prior to venturing out on the trails. Our trails are open to guests Tuesday through Sunday, 9:00 AM to 5:00 PM, and open to Seven Ponds members dawn to dusk, every day of the year.
CURRENT TRAIL CONDITIONS
January 27, 2023 - SNOW! Late January and it's finally looking like winter here at the nature center. Trails are in fine shape for a mid-winter hike. Come out and make some tracks!
RECENT OBSERVATIONS
A Northern Shrike was spotted this morning from the Big Pond observation tower as it hunted on the islands of Big Pond. Shrikes are predatory songbirds that prey on insects, small birds, and small rodents. They are sometimes called "butcher birds" due to their habit of impaling their prey on thorns or barbed wire. They do this because their feet lack the talons required to hold prey while they tear it apart. (1/11/23)
We've made efforts to make our bird feeders as "squirrel proof" as possible - we love the squirrels, but prefer that they eat spilled or leftover seed on the ground. But the red squirrels manage to squeeze into one of our squirrel proof feeders. Aren't they adorable? (1/4/23)
Over the past two days a small Virginia Opossum - North America's only marsupial - has stopped by our feeders to enjoy a snack of spilled sunflower seed. Opossums are at the northern edge of their range here in mid-Michigan, and are not well-suited to extreme cold conditions. Hopefully this young opossum has a cozy place to wait out the impending snow and frigid temperatures predicted to come our way. (12/22/22)
We enjoyed a visit to our feeders from a very healthy-looking raccoon today. Raccoons are not true hibernators, meaning they do stay active year-round. In Michigan, however, raccoons may store up body fat during warmer months so they can spend most of the winter sleeping in their dens. This one appears ready for a winter of happy slumber! (12/13/22)
We always enjoy an encounter with a Fox Sparrow! These chunky sparrows migrate through for a few weeks each spring and fall, breeding in northern Canada and wintering in states to the south of Michigan. Today we spotted one rifling through the leaves in the demonstration garden. (11/23/22)
Here's a secret we're willing to share: Earl's Prarie is THE place to be for sunrise! Members are welcome on the trails from dawn to dusk. At dawn, find yourself on the prairie, looking east. By the way, the A-Frame Bridge is the place to be when the sun sets. (11/22/22)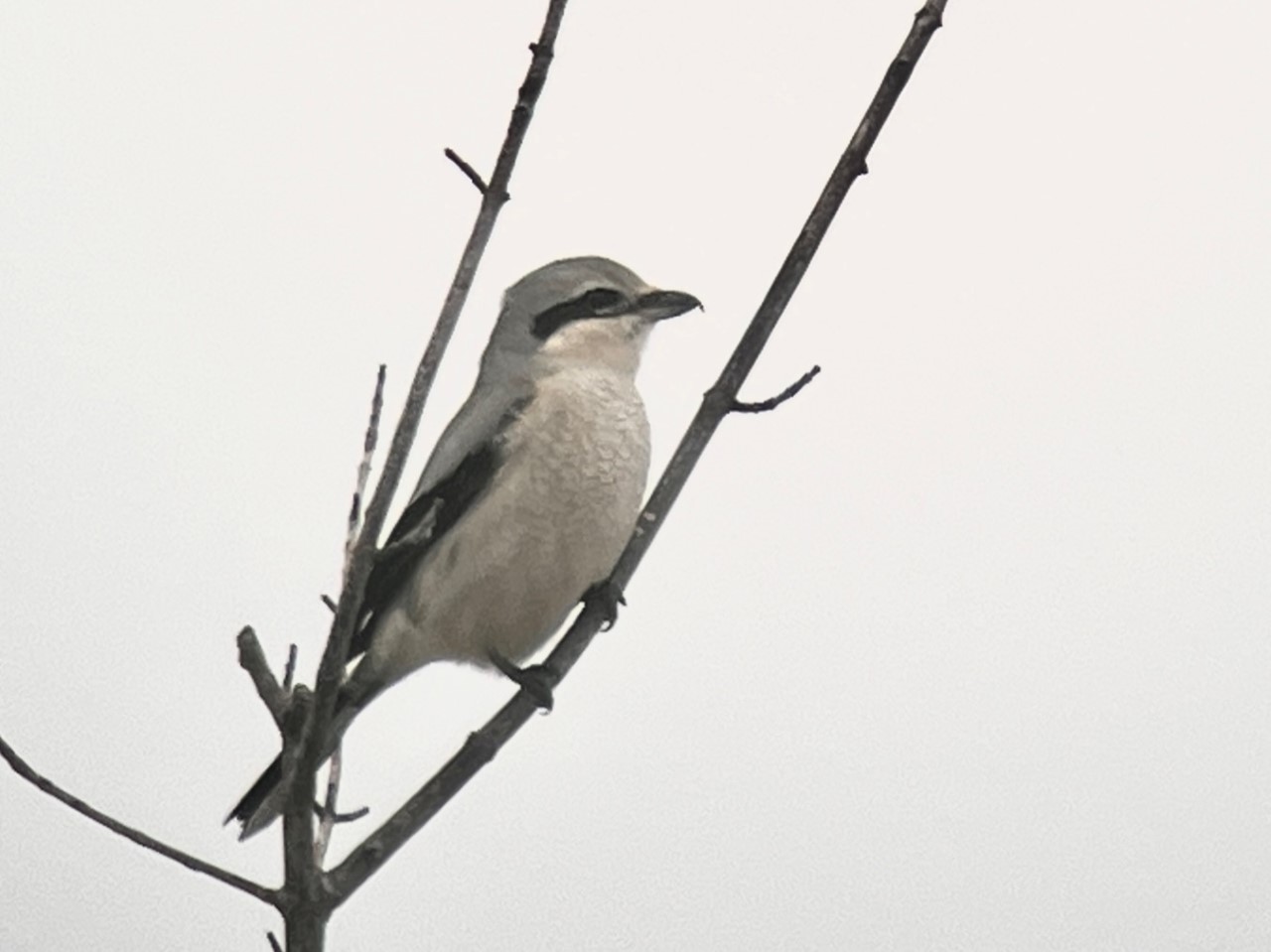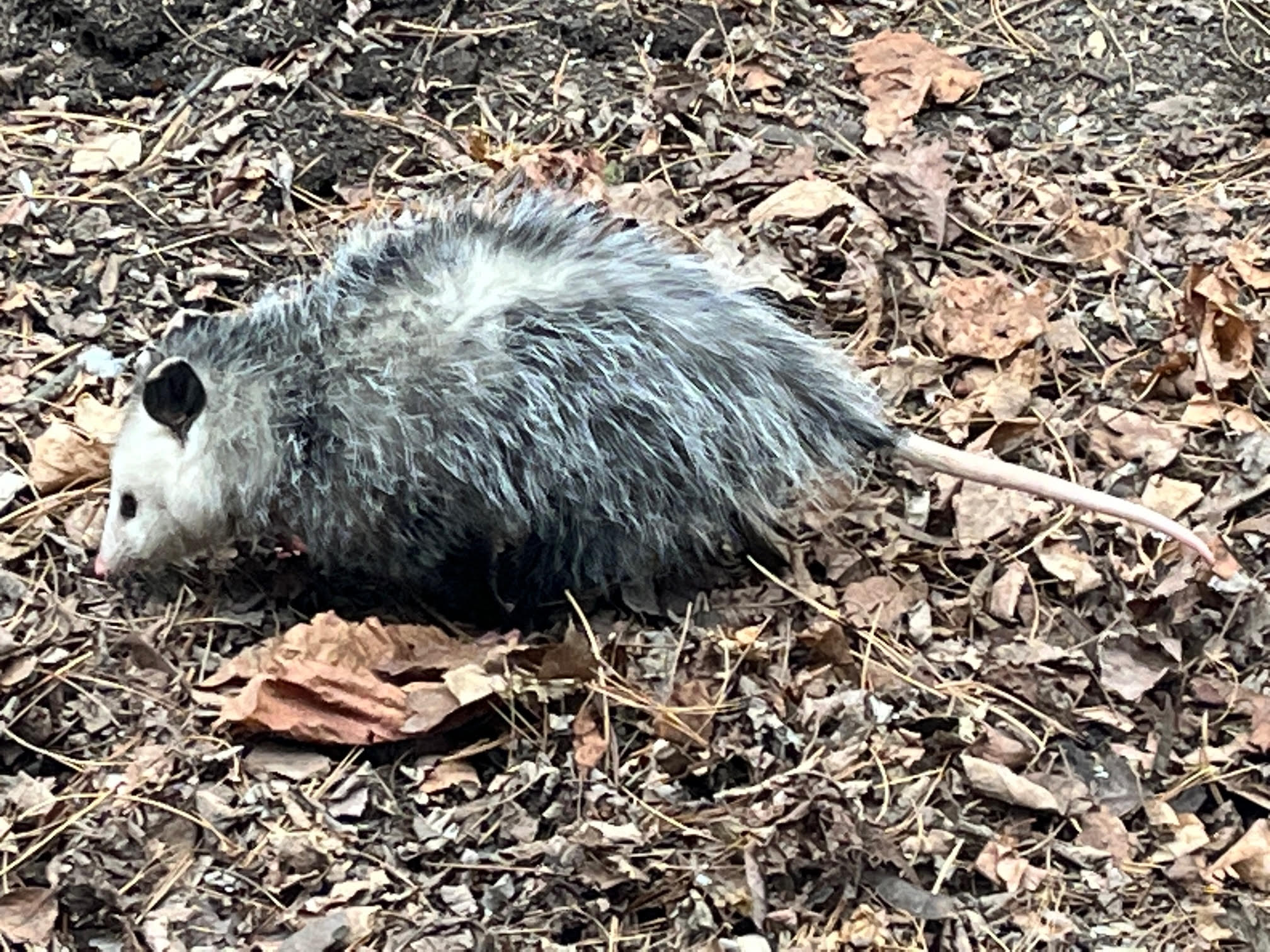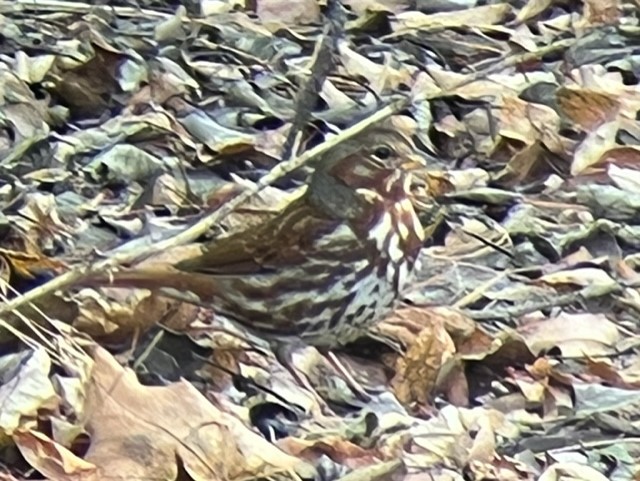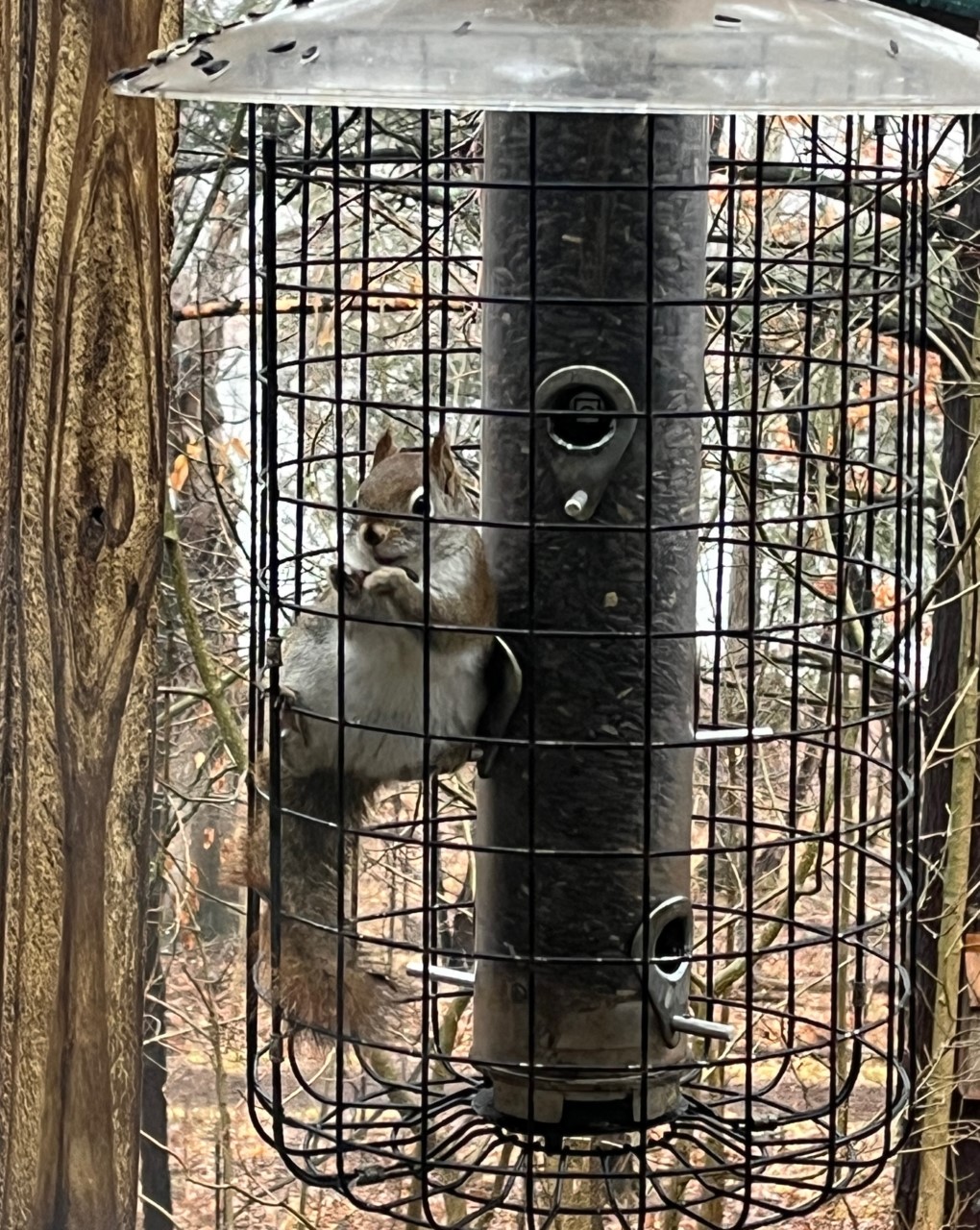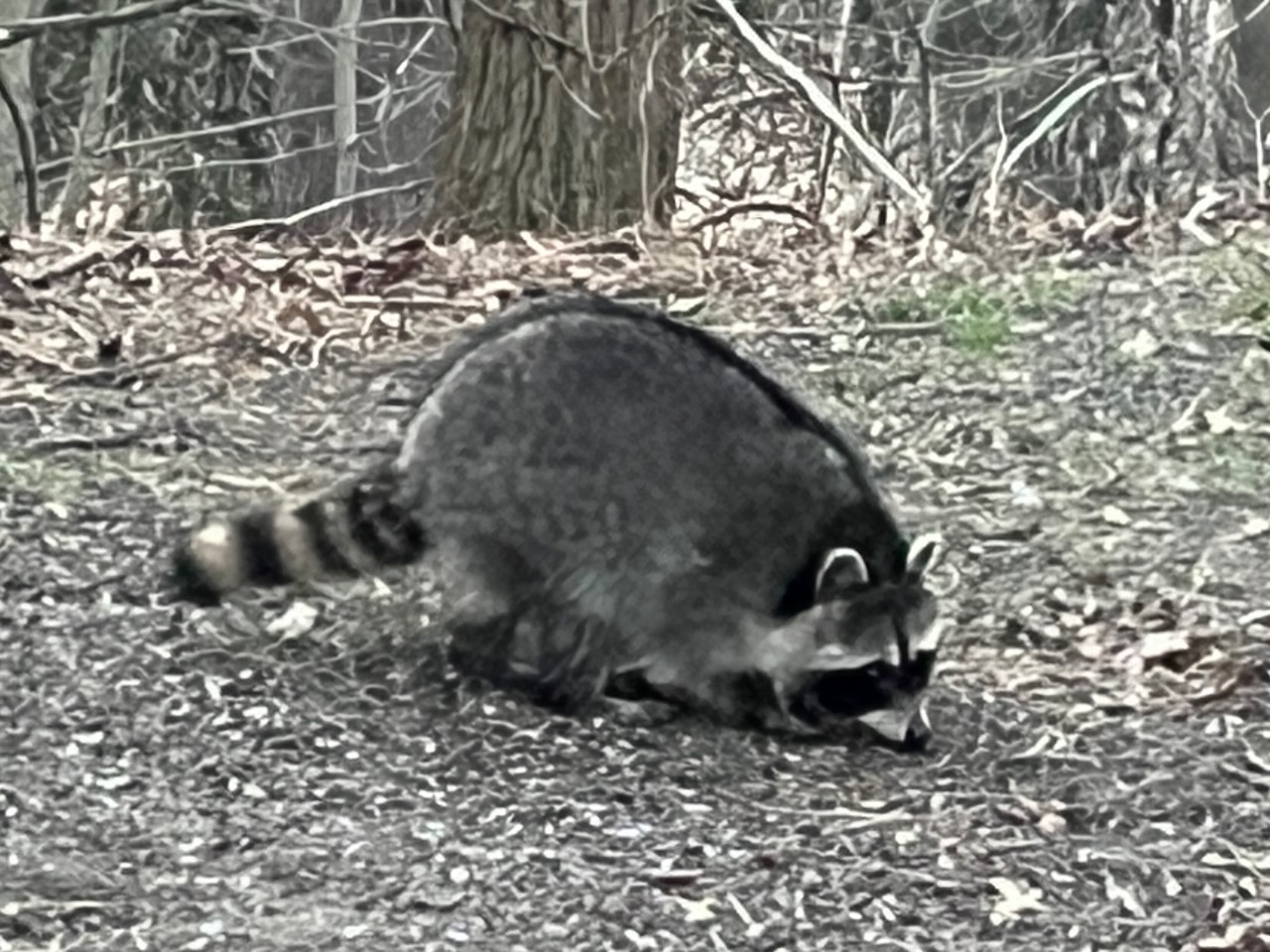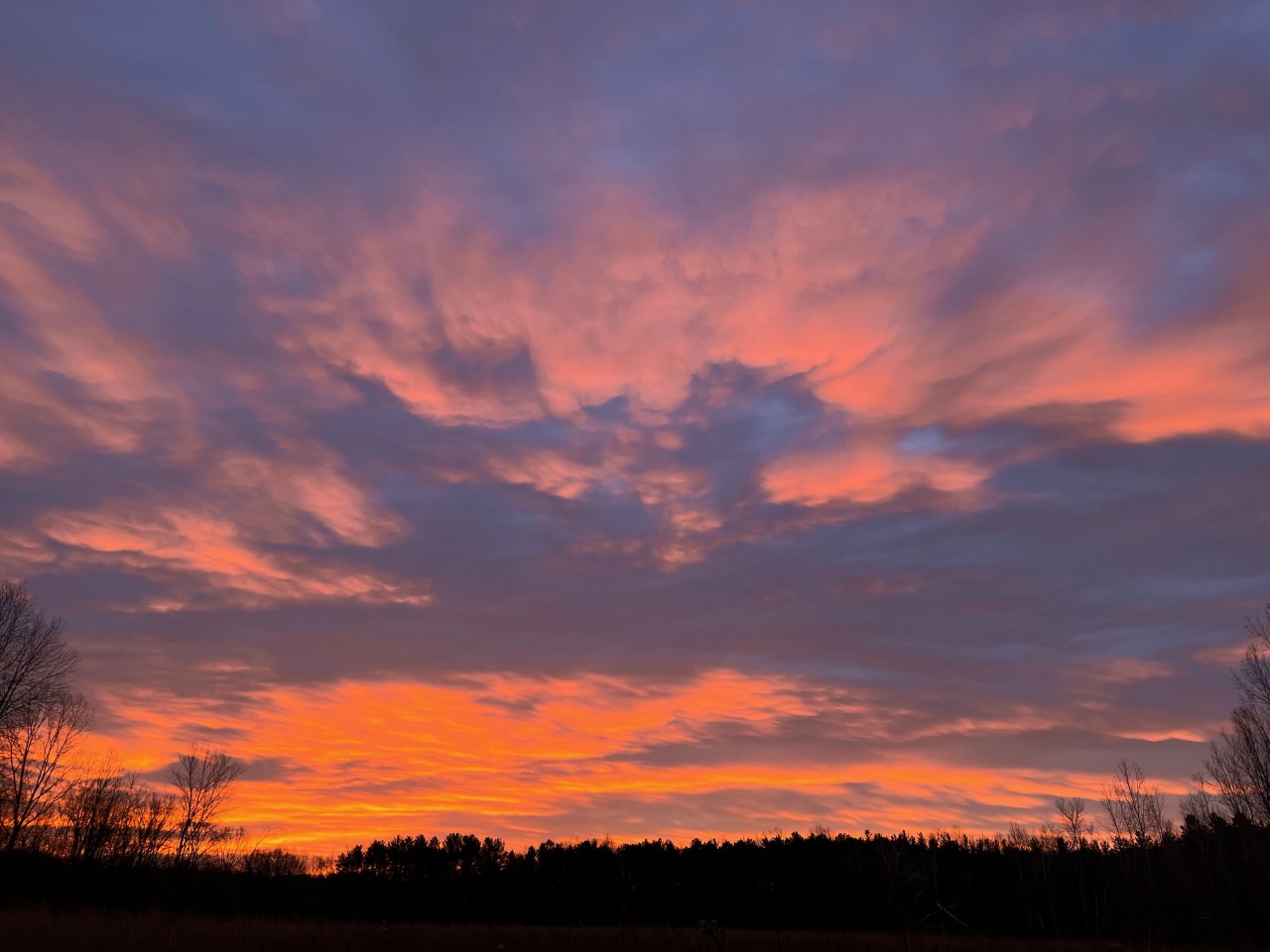 206 bird species have been observed at Seven Ponds! The most recent addition to our property list was Trumpeter Swans, seen on March 22, 2022. For recent sightings posted to eBird, click the eBird logo to the right.
Our satellite properties are visited less frequently, but offer different habitat for birds. Check out the eBird reports for these two areas below:
Jonathan Woods Nature Preserve eBird reports