CORKS & CAPS FUNDRAISER for SEVEN PONDS
***MARK YOUR CALENDAR for FRIDAY, JUNE 17***
Online registration for Corks & Caps is now open.
Seven Ponds Nature Center is excited to announce our annual Corks & Caps Fundraiser held Friday, June 17 at the Metamora Golf & Country Club. This is a fantastic way to support the nature center while enjoying a delightful and elegant evening in a truly beautiful setting. The event consists of wine, craft beer, gourmet dinner, live auction, wine pull, and ticket raffles.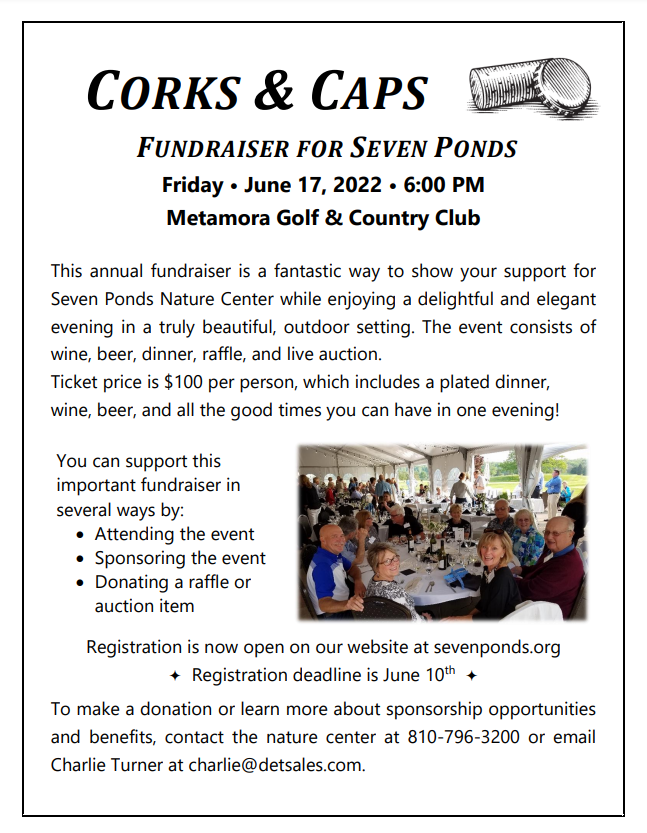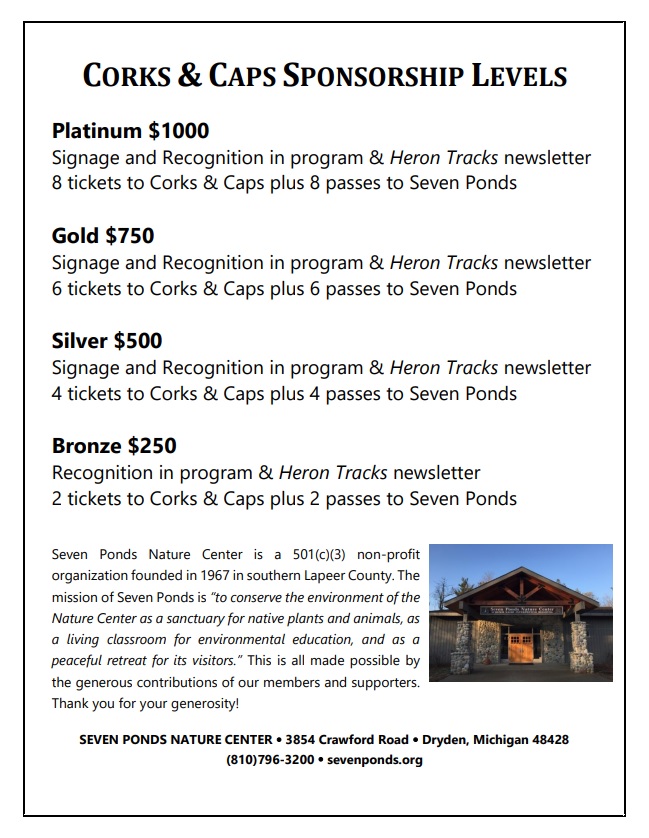 DINNER
Appetizer
Mediterranean platter per table
Plated Entrée Selections
All dinners served with Italian baguette per table and a seasonal berry and feta salad
Your choice of:
Wild Mushroom Strudel - Baby Bella, shitake, and oyster mushrooms with onion, fennel, carrots, and fresh herbs wrapped in puff pastry. Baked to a golden brown and served with grilled asparagus and a garlic cauliflower mash.
8 oz. filet and pan seared shrimp served with grilled asparagus and Havarti whipped potatoes
Seasoned halibut filet encrusted in lemon, garlic, and Parmesan. Served with grilled asparagus and saffron rice.
Dessert