CORKS & CAPS FUNDRAISER for SEVEN PONDS
Unfortunately, we have decided to cancel our 2020 Corks & Caps event.
Due to the restrictions in place, we simply do not feel we can put together a high quality event at this time. This puts us in a challenging position, as Corks & Caps is our biggest fund raiser of the year. Please stay tuned for an alternative way you can support Seven Ponds.
Thank you, and stay safe and healthy.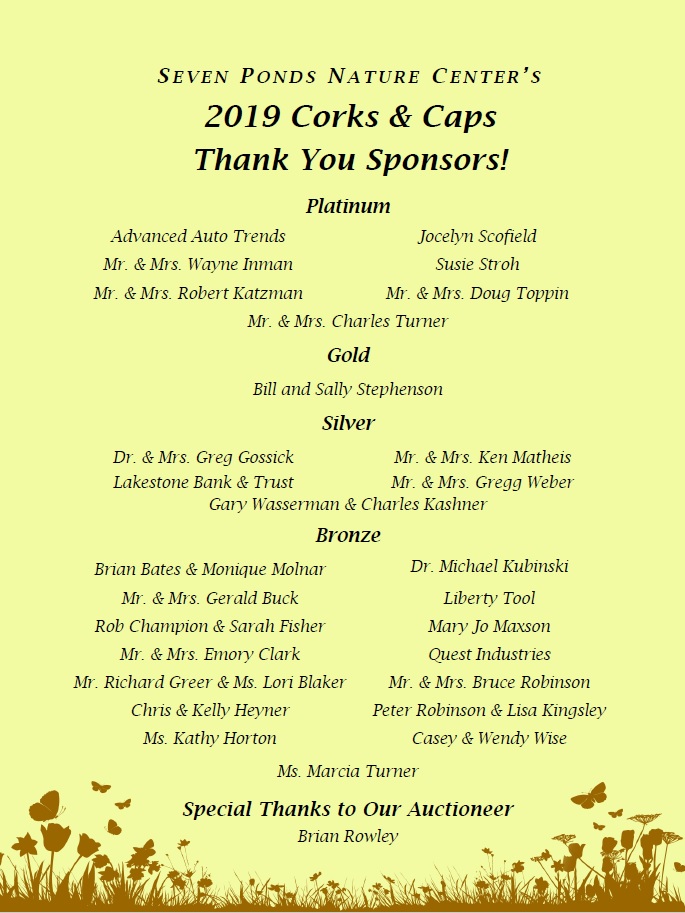 Check out the exciting items up for bid in our live auction and super silent auction!