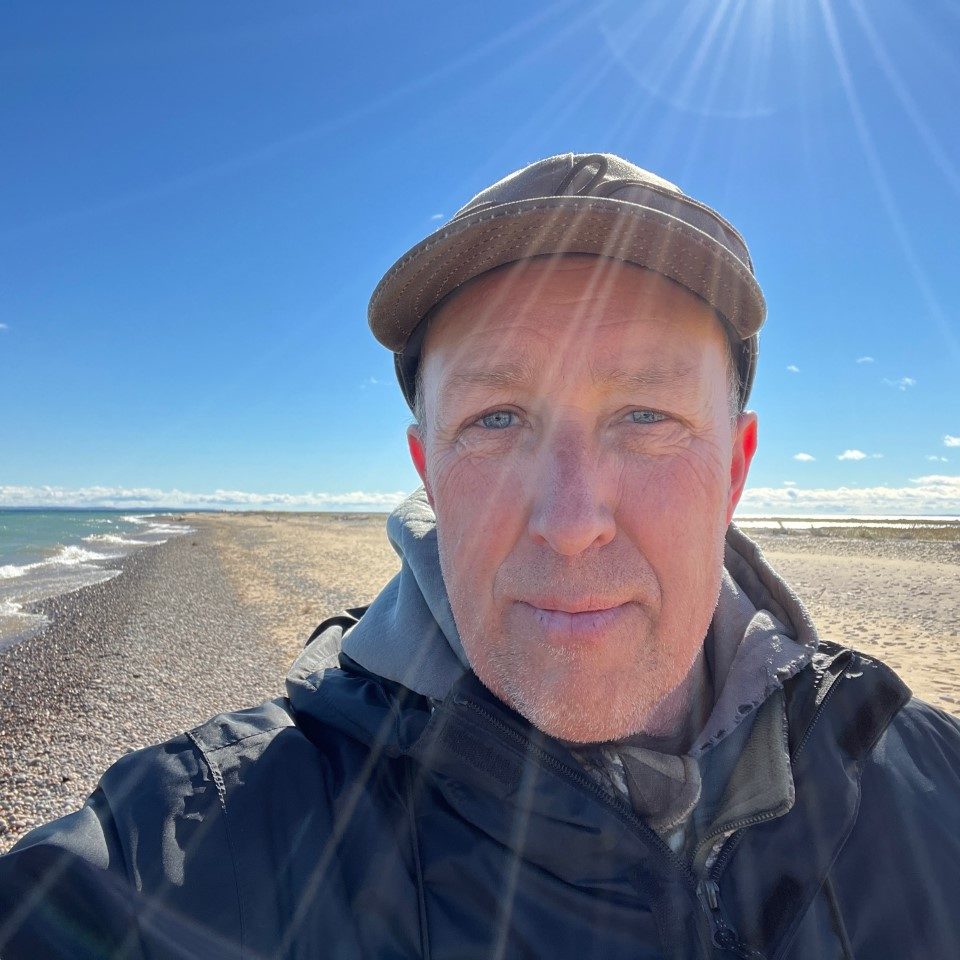 Daryl Bernard
Executive Director
dbernard@sevenponds.org
Daryl grew up in the Saginaw Bay area and earned a B.S. in Biology and a B.A. in Elementary Education from Saginaw Valley State University. He taught middle school as a science teacher for 18 years. In 2017, Daryl became Executive Director at Seven Ponds. He enjoys birding within the county of Lapeer, throughout our great state of Michigan, and beyond. Daryl is inspired by sharing the outdoors with others. Working at Seven Ponds provides an opportunity to impact the community in a positive, lasting manner. His hero is Roger Tory Peterson, who helped make the natural world accessible to the masses by bringing it home to us in small, portable field guides - which made up the bulk of Daryl's reading while growing up. Daryl lives for road trips and exploring places he has never before been.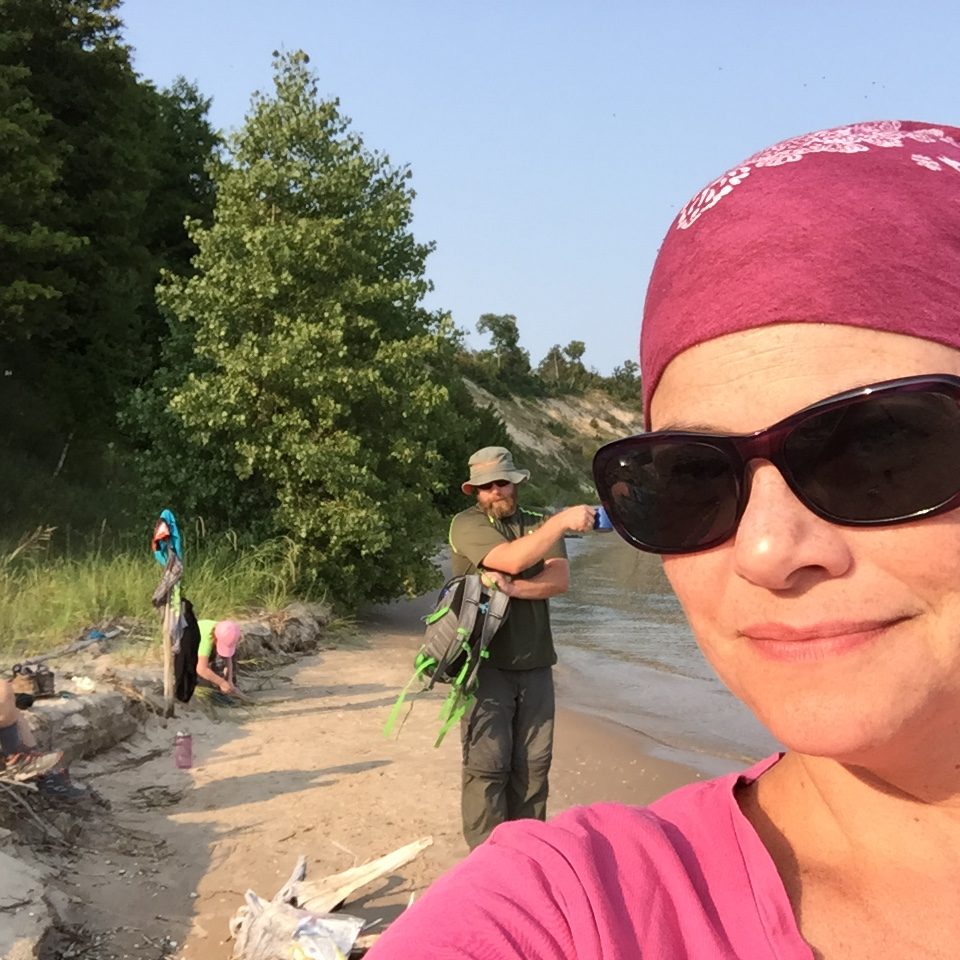 Carrie Spencer
Director of Environmental Education
cspencer@sevenponds.org
A Michigan native, Carrie earned her bachelor's degree in Fisheries and Wildlife with a concentration in Wildlife Conservation and Management from Michigan State University. She recently earned a master's degree in Public Administration with a concentration in Nonprofit Administration and Social Entrepreneurship from the University of Michigan-Flint. Carrie's love of the out-of-doors started as a kid as she adventured into the woods and swamps around her childhood home with her siblings. Her sense of wonder about the natural world started in those woods, and has only strengthened and flourished at Seven Ponds. One of Carrie's favorite things about working here is sharing that curiosity with our visitors, and seeing their sense of wonder catch fire.
Diane Rankin
Office Manager
drankin@sevenponds.org
Diane grew up in Imlay City, met her husband, Patrick, while going to school there, and the two still reside in the area. Diane and Patrick have three children, Anthony, Leigha, and Forrest. Diane has a variety of hobbies, including backyard birdfeeding, gardening, baking, photography, scrapbooking, and soap making.
Katie McKiernan
Naturalist
kmckiernan@sevenponds.org
Katie is a naturalist who has the pleasure to oversee our living and non-living scientific collections as well as coordinating all our wonderful volunteers. Growing up on the west side of the state, she was always exploring outside, whether that was from the back of her horse or using her own two feet. Katie has always loved nature but it wasn't until half way through college when she decided to become an educator. When she became involved with The Fisheries and Wildlife Club's Outreach Committee at Michigan State University, she discovered her love for teaching people about nature. Katie says, "Seven Ponds has given me amazing opportunities to grow as Naturalist and some of my favorite things about my job is creating new exhibits, teach people of all ages, raising Monarch Butterflies, and spending time with my fellow Naturalists. When I am not at work I enjoy creating artwork, reading a good story, or watching my favorite shows and movies."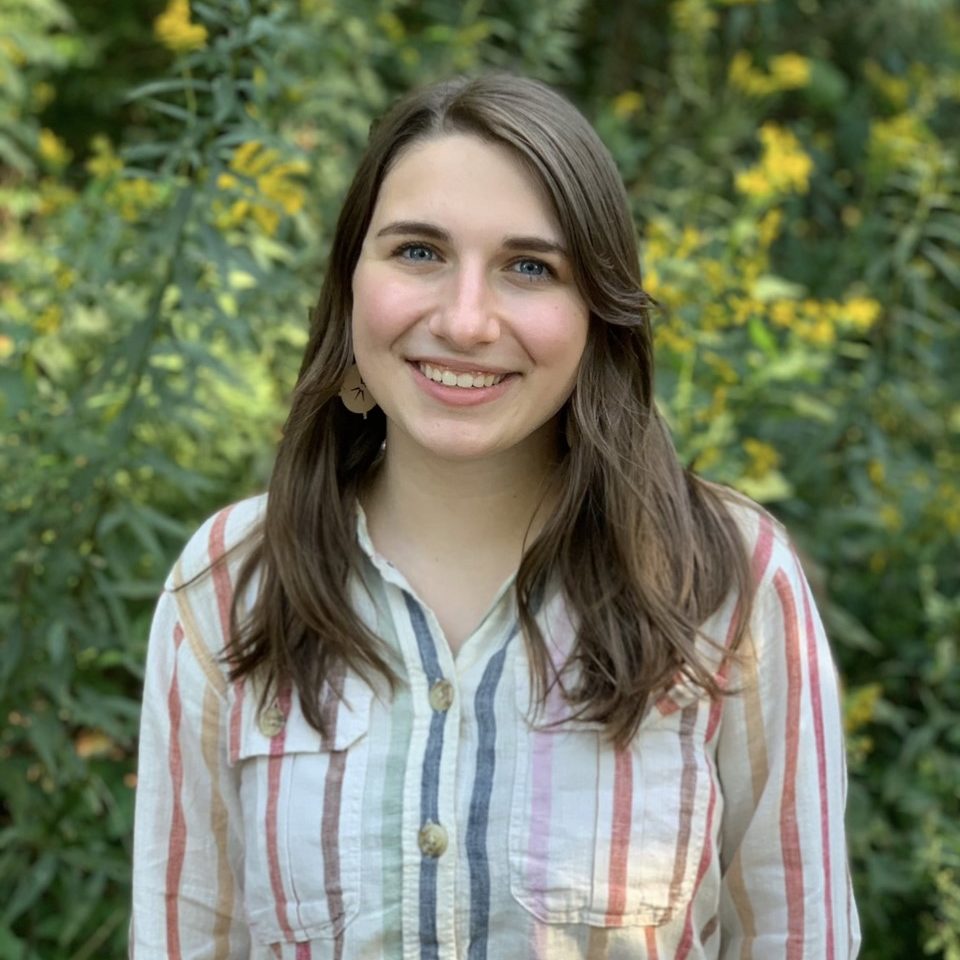 Madison Christol
Naturalist
mchristol@sevenponds.org
Madison is a native Georgian who grew up exploring the North Georgia Mountains where she fell in love with being outside. She moved up to Michigan to experience a new place and expand her natural resources knowledge. She earned a B.S.F.R. in Parks, Recreation, and Tourism Management from the University of Georgia's Warnell School of Forestry and Natural Resources with a minor in Geography. Madison found her calling as a Naturalist during a college internship where she worked with people of all ages and backgrounds. Seven Ponds intrigued her because of its natural beauty, outstanding educational opportunities, and close-knit community. In her free time she enjoys writing, reading, and exploring all of the new and exciting nature in Michigan.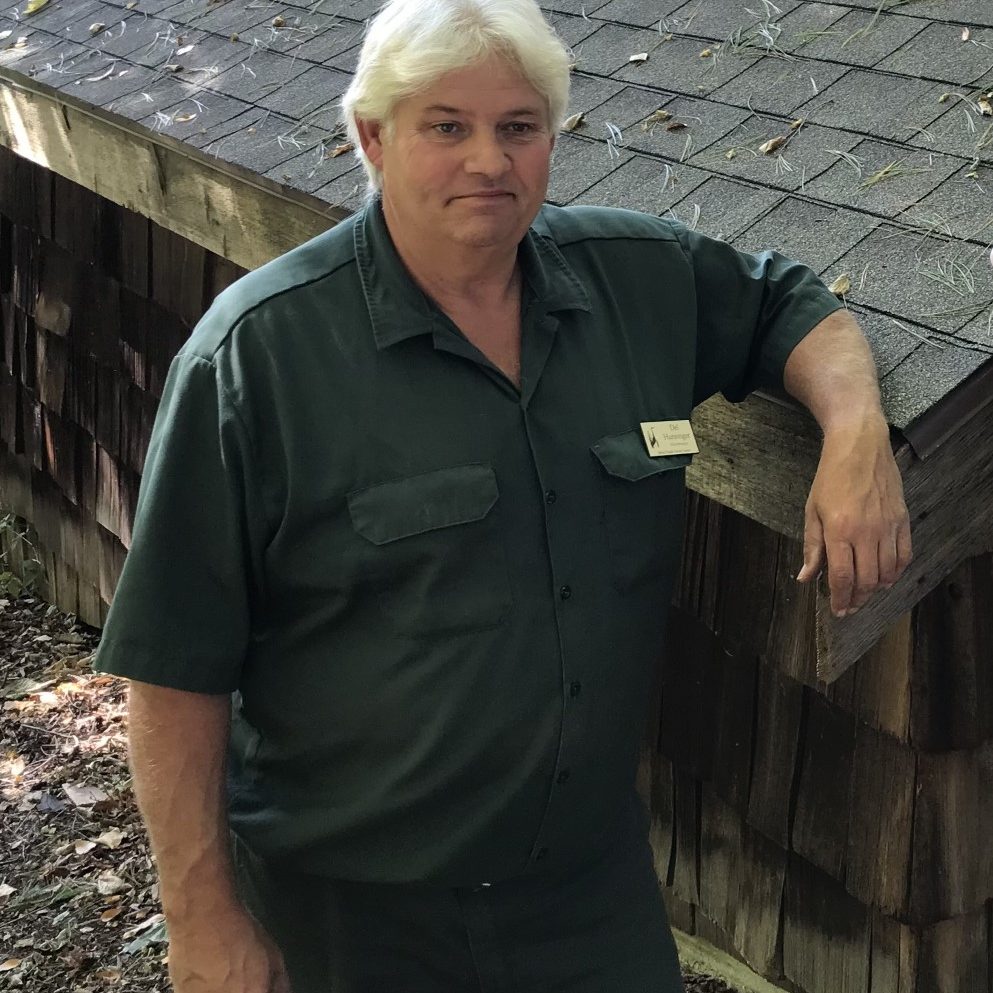 Del Hunsinger
Del grew up around the ponds and attended Dryden schools. He joined the Seven Ponds staff as a seasonal maintenance man in the summer of 2021, and returned again in 2022. Del's presence greatly enhanced our ability to complete projects around the center - such as our Treetop Pond dock rebuild, boathouse roof job, Waterfowl Pond teaching deck, Naturescape, pavilion, and many others. Del takes great pride in making sure the nature center grounds look their very best. Del joined the staff in a year-round capacity in May, 2023.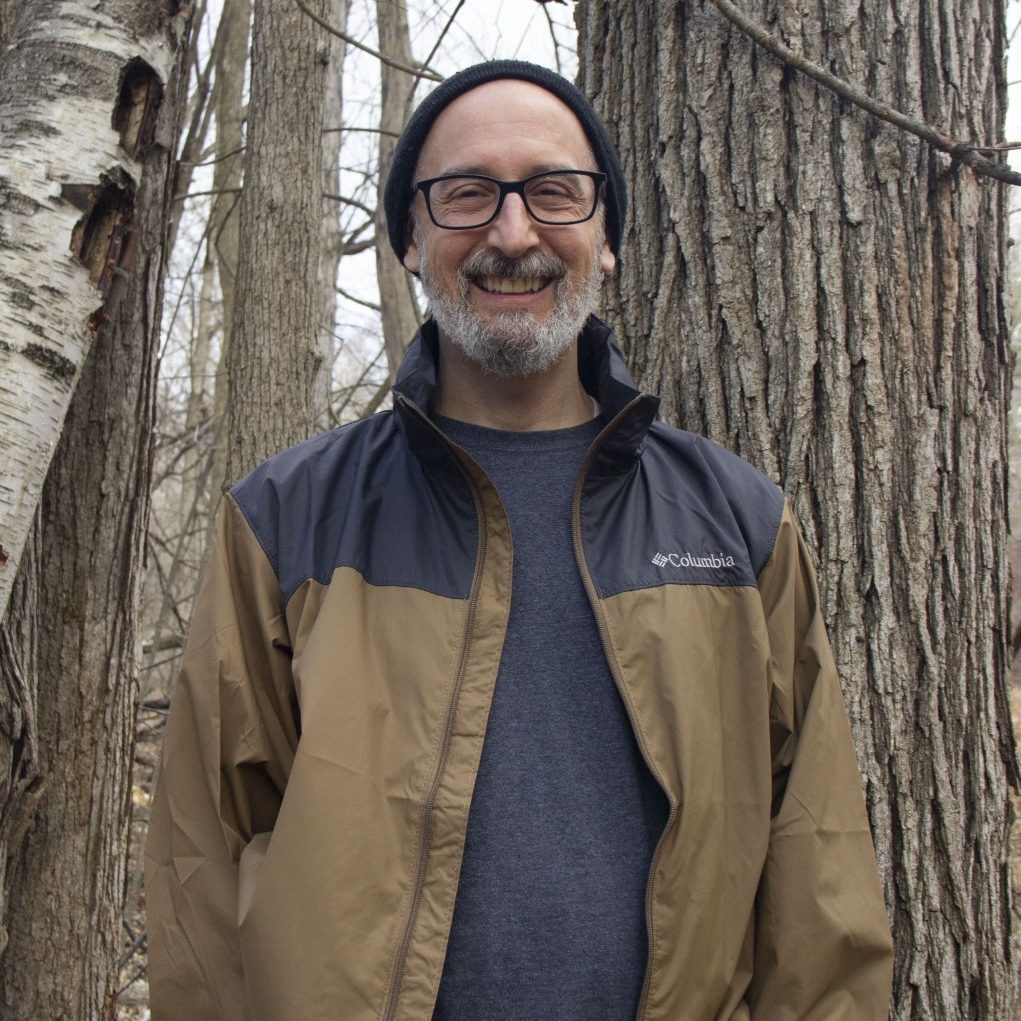 Damian Goidich
Weekend Receptionist
dgoidich@sevenponds.org
Damian is a Michigan native from the west side of the state. He has both a BFA (Illustration) and an MFA (Drawing) from Kendall College of Art & Design in Grand Rapids. Damian was a professional freelance Illustrator for twelve years and a college instructor of Illustration for fifteen years. His love of nature began within the sandy pine forests of his youth, a time of exploration, play, and imagination that molded his understanding of the natural world and the importance of protecting and maintaining its ecosystems. "As a visual artist, I'm trained to see the world around me with clarity and curiosity, to inspect things and ask questions. The natural world is a never-ending source for this practice and deeply rewarding on a personal level. I am excited to be a part of the Seven Ponds legacy and its mission of education and sustainability!"
Madeline Lukens
Madeline Lukens will be working as a naturalist intern during the summer of 2023. Madeline is in her fourth year as an undergraduate student at Michigan Technological University, where she is majoring in Applied Ecology with a concentration in Communications. Regarding her education and her upcoming stint at Seven Ponds, Madeline says, "My goal with this degree is to be able to share my love of the environment and the importance of conservation and preservation. I have always been passionate about youth education and combining traditional schooling with nature play. I am beyond excited to join the wonderful Seven Ponds community this summer! In my spare time, I love walking my dogs or playing with my cats, mountain biking, embroidery and anything that gets me moving or outdoors." Be sure to say hello to Madeline next time you stop by the nature center.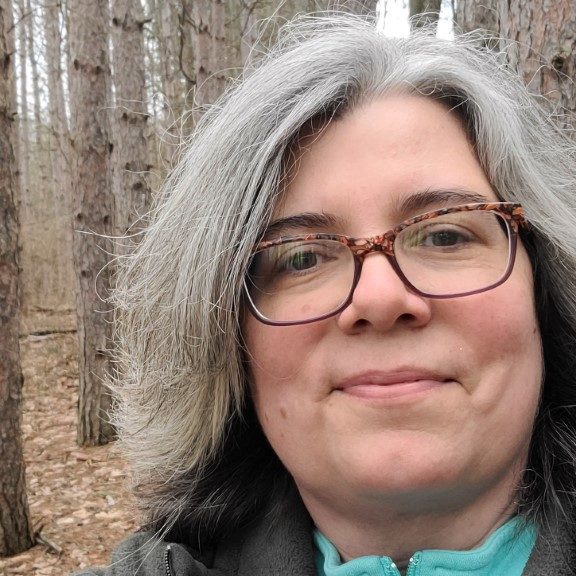 Gina Stoldt
Weekday Receptionist
gstoldt@sevenponds.org
Gina and her family have returned to the area after living out of state for five years in Wisconsin and the last ten years in Iowa.  While she enjoyed exploring those places and making friends along the way, she has always longed to return to the "mitten" state. As a child growing up in Attica, Gina loved to spend time outside. She could be found tagging along with her Dad doing outdoor chores or helping plant flowers with her Grandma. Field trips to Seven Ponds with her classmates were a favorite school event. Today, Gina loves gardening and enjoying outdoor activities with her family and friends.