Seven Ponds Nature Center is a 501(c)(3) non-profit organization. We depend on the generosity of our members and supporters in order to fulfill our mission. Please consider one of the giving opportinities shown below. We truly appreciate your support!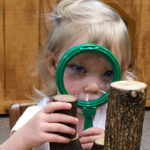 Honor a friend or family member with a donation to Seven Ponds. We will use these gifts to impact the future by connecting children with nature.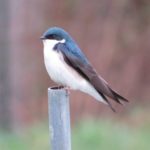 During May, the Seven Ponds Bird-a-Thon Team will spend a full day canvassing every nook and cranny of Lapeer County, seeking out any avian treasures that can be found. Support the team by pledging your support to their effort. Pledges can be made starting March 1.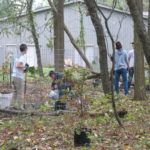 Each fall we plant numerous trees around the nature center grounds, protecting them from browsing deer with a fence enclosure. Help us create a "forest of the future" by purchasing a native tree.
Some places are so special that people find themselves returning over and over again. Seven Ponds Nature Center is one of those places. Over the first 50 years, more than a million people, representing four generations, participated in the nature center's programs. Hundreds of thousands of school children have walked the trails.
Seven Ponds is indeed a very special place and you will be in good company when you make a planned gift to Seven Ponds.
If you love to do your personal or gift shopping online, please use SmileAmazon.com - and designate Seven Ponds Nature Center for your 0.5% donation each and every time you shop.
SmileAmazon.com offers the same selection and prices as the regular Amazon site, but you're able to designate Seven Ponds as a beneficiary of every purchase you make - at no cost to you!
Making a donation is simple and easy!