Our 2021 EcoDay and Native Plant Sale will take place Saturday, May 15.
Pre-registration is required in order to participate in the activities and crafts.
Registration is NOT required for the Native Plant Sale, Friend's of Herbs sale, Stingers Re-sale Shoppe, Bake Sale, and Used Book Sale.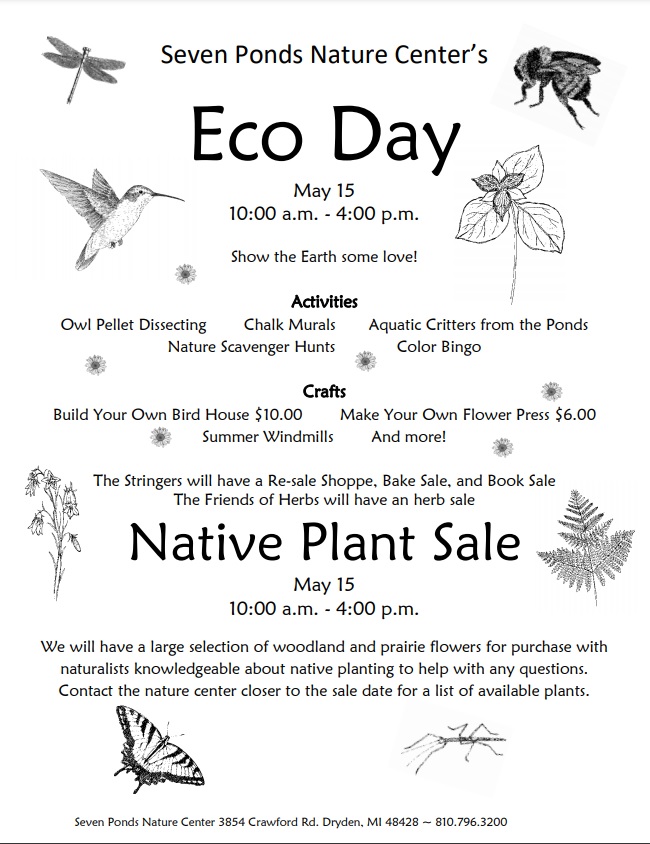 Seven Ponds Native Plant List
Note that some of the plants listed below may not be available, as stated.