2022 Corks & Caps Auction Items
This year, Corks & Caps will feature unique and outstanding items available in our live auction. There will also be fantastic items in our raffle, so be sure to bring some raffle ticket dollars! 
ALL proceeds from this event directly benefit Seven Ponds Nature Center.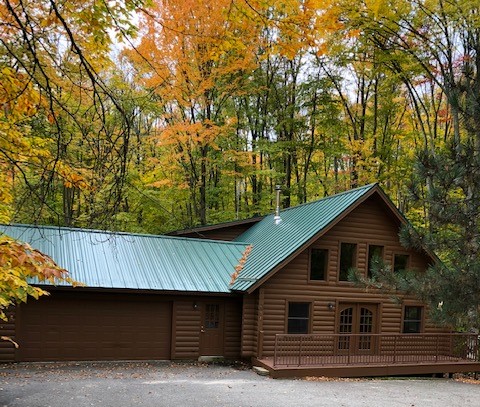 This gorgeous cottage is located in the Michaywe community outside the beautiful town of Gaylord, Michigan. Nestled in rolling hills and surrounded by lush woodland, it's the perfect place to unwind and enjoy the "up north" experience. You are bidding on a three night getaway for up to three couples, including access to the Michaywe resort and golf course. Timing for your visit will be mutually agreed upon between you and the owners. Good luck! Donated by Ron and Judge Laura Barnard.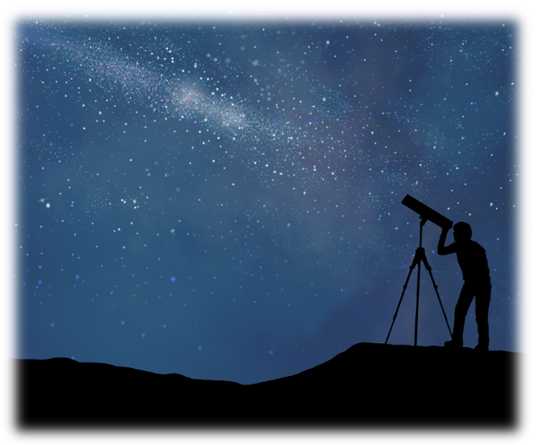 Private Evening of Stargazing with the Seven Ponds Astronomy Club
Join the expert amateur astronomers of the Seven Ponds Astronomy Club for a private evening of stargazing. Club members will bring several of their outsanding telescopes to view many celestial objects. The time/date/location of this activity will be mutually determined with the winning bidder, with consideration given to favorable viewing conditions. Group size limited to 20 people. This package is provided courtesy of the Seven Ponds Astronomy Club.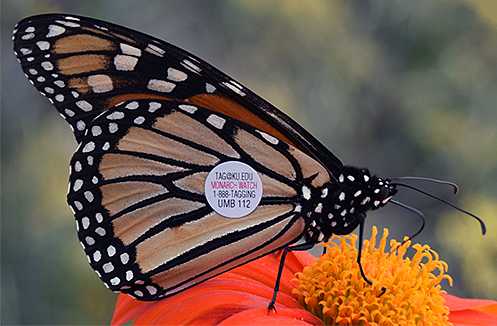 Monarch Butterfly Tagging at the GM Tech Center
Join General Motors' Wildlife Habitat Committee in netting and tagging monarchs at the GM Tech Center in Warren. This experience will include a tutorial in finding, catching, identifying gender, tagging, and releasing monarchs back into the wild. In the process of this experience, various nectar-rich plants will be identified on the way through the 30+ acrea Wildlife at Work habitat. Net and tagging kits are included. Tagging dates will likely be offered in September or early October and are weather dependent. Photos will be taken and shared with you. This experience is provided by GM employee and Seven Ponds board member Paul Messing.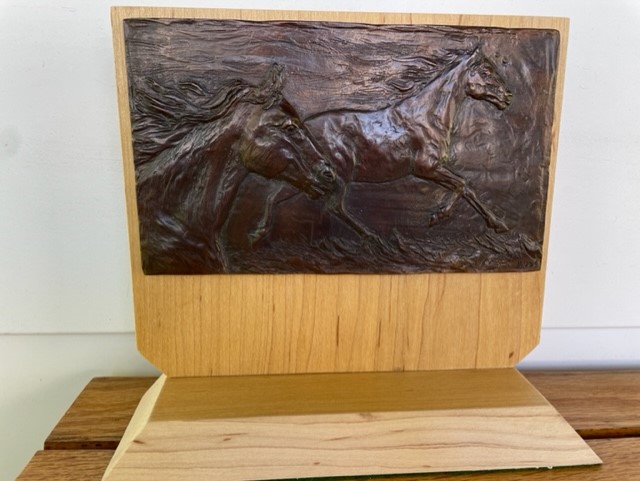 "Race the Wind" is an 8" X 4 ½" inch bronze on oak stand by Casey Wise. Casey is a Detroit area artist who worked in the advertising business as a commercial artist for thirty years. He was also employed at the College For Creative Studies, as an Associate Professor, teaching in the Department of Illustration. Casey is retired and presently lives in Ortonville. This item is provided courtesy of Casey Wise.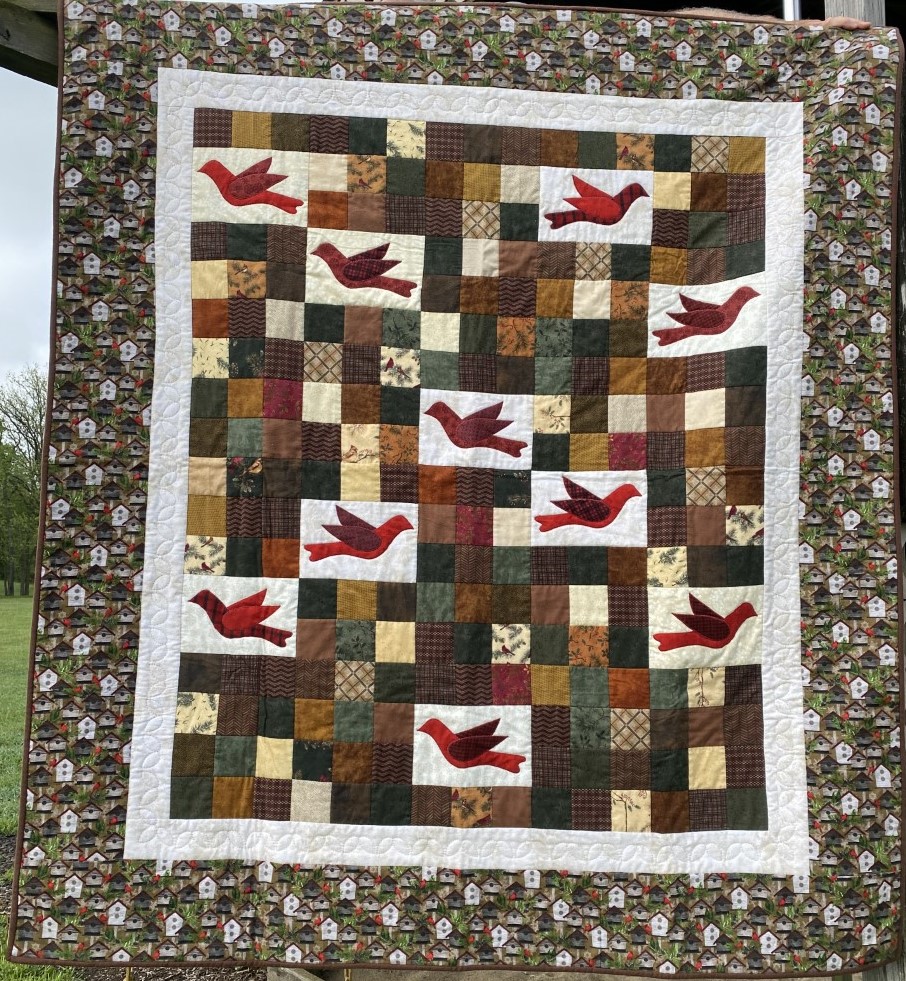 Hand-quilted 100% cotton flannel lap quilt. Perfect for snuggling on those chilly evenings!  Size 64" x 72". This quilt is provided courtesy of Nancy Buck.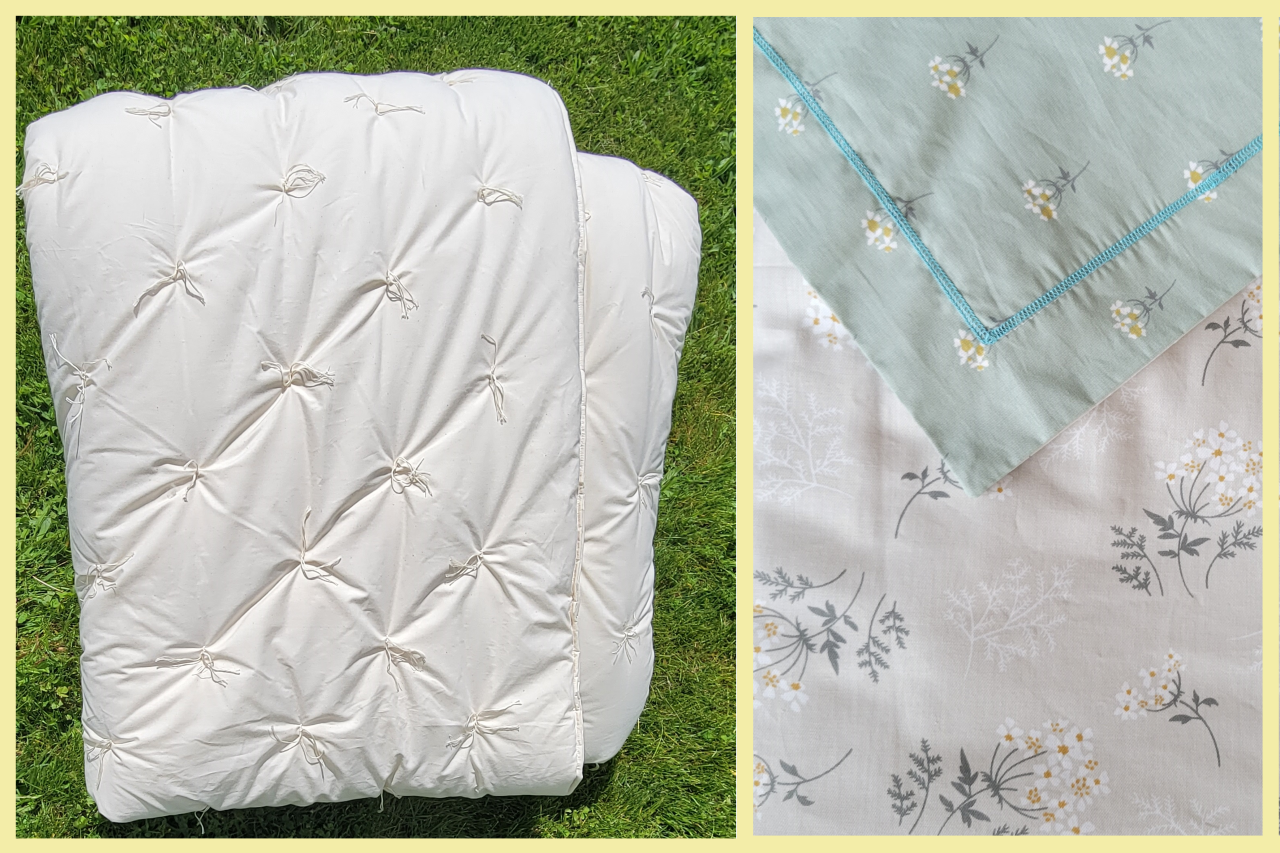 Snuggle into this luxurious, king size wool comforter. It's generously filled with wool produced by the happy sheep of Wood Whittler's Wife Farm here in the heart of our community. It comes with a beautiful cotton duvet cover and pillow shams in neutral colors that will complement any decor! This item is provided courtesy of Lisa Yarema.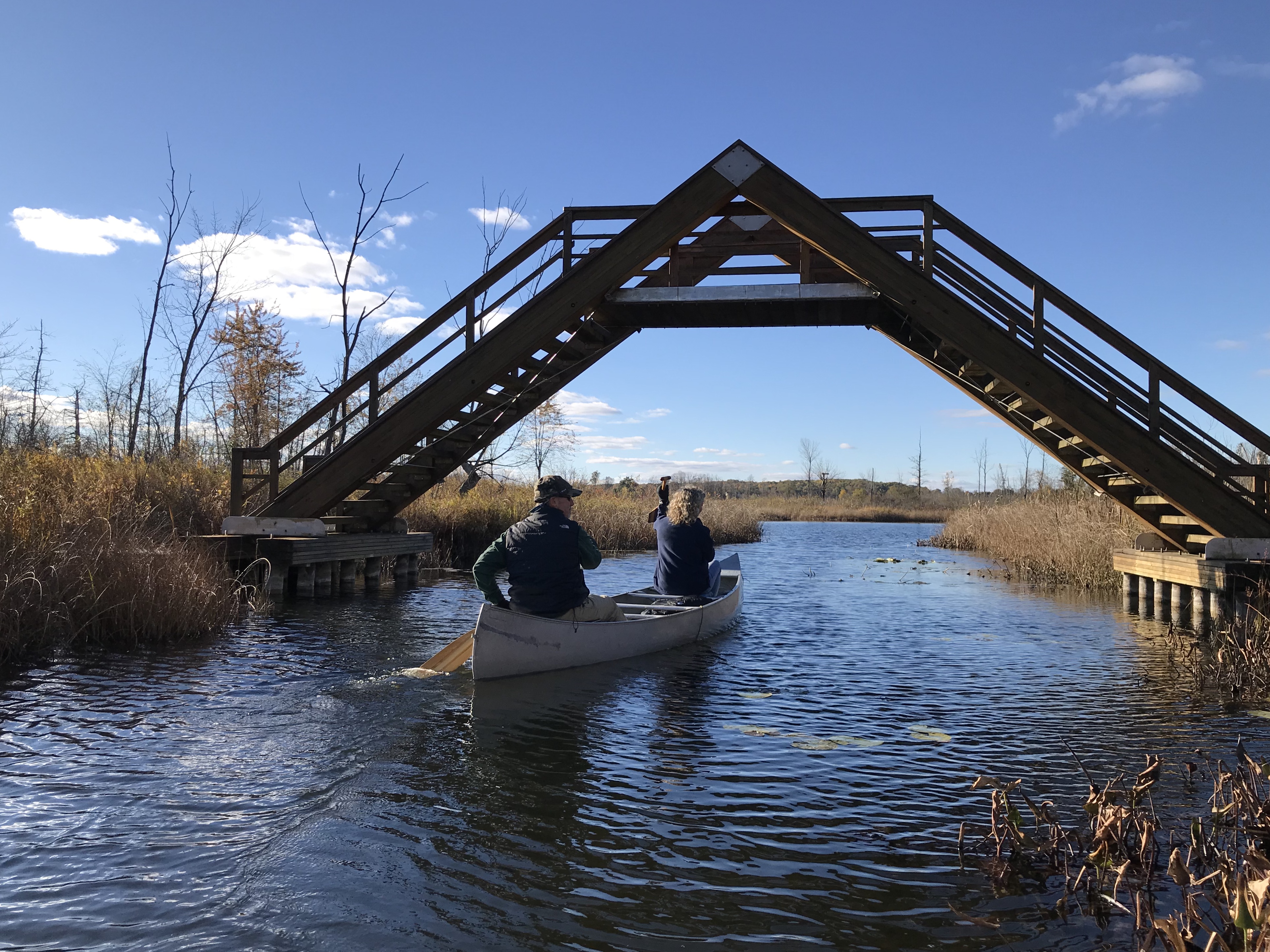 Paddling the Ponds with the Director
Your group of 2-6 people will have the opportunity to paddle all seven ponds: Miller Pond, Treetop Pond, Little Pond, Long Pond, Richie Pond, Big Pond, and Mud Pond, led by Seven Ponds' Executive Director, Daryl Bernard, who will guide you through the channels and share the wonder of Seven Ponds.  This package is provided courtesy of the Seven Ponds Nature Center.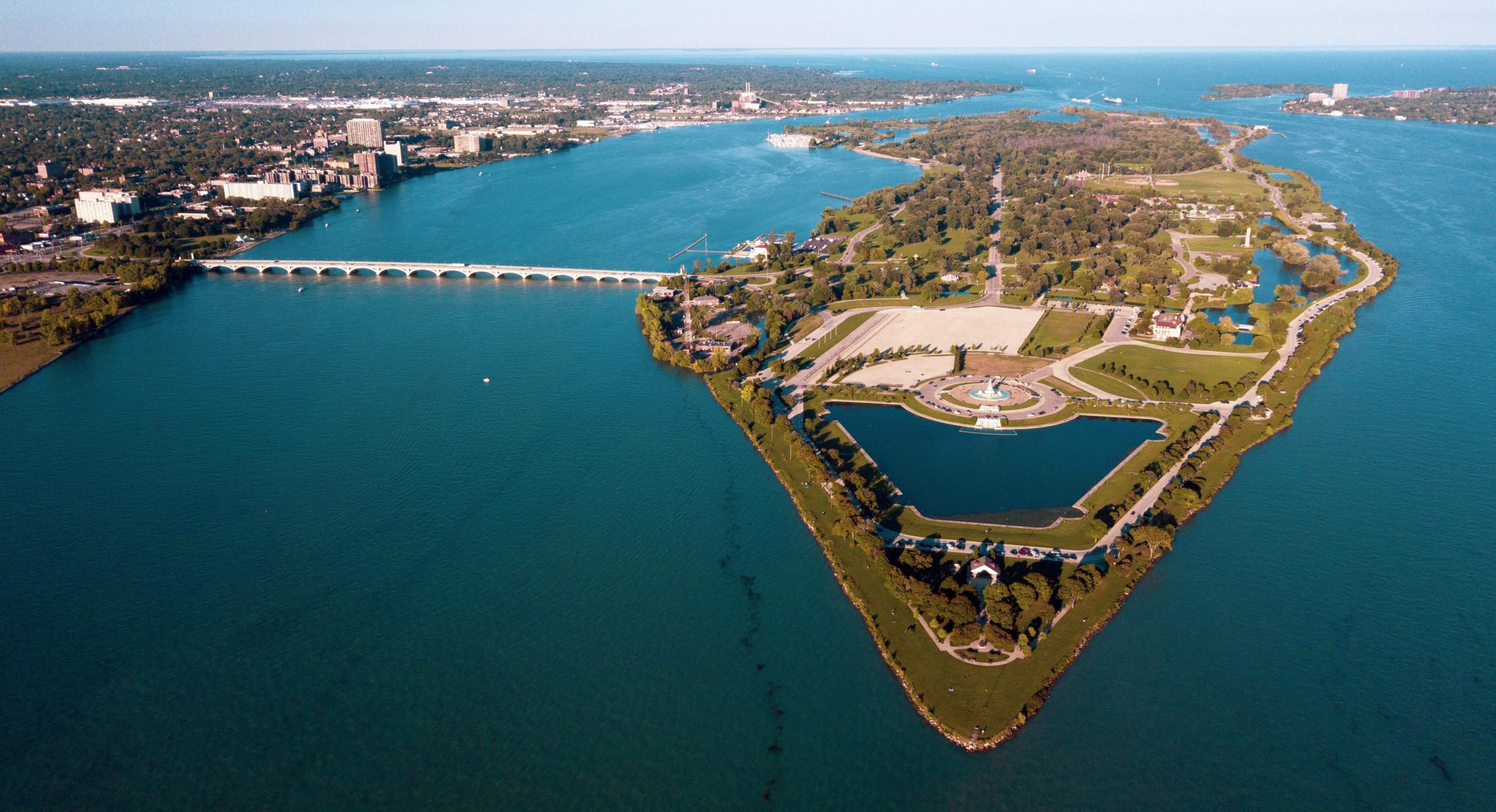 Enjoy a private Tour of Belle Isle for two people personally guided by Michele Hodges the president of the Belle Isle Conservancy. The island was laid out as a park in 1882 and designed by Frederick Olmstead the designer of Central Park in New York. It is considered one of the foremost examples of municipal design in the country. The Tour will include lunch at the historic Detroit Yacht Club built in 1922 in the Mediterranean style and designed by George Mason who also was the architect for the Grand Hotel on Mackinac Island and Gem Theatre in Detroit. This is a "can't miss" experience for anyone interested in history and beauty in and around Detroit. This unique item is donated by the Belle Isle Conservancy.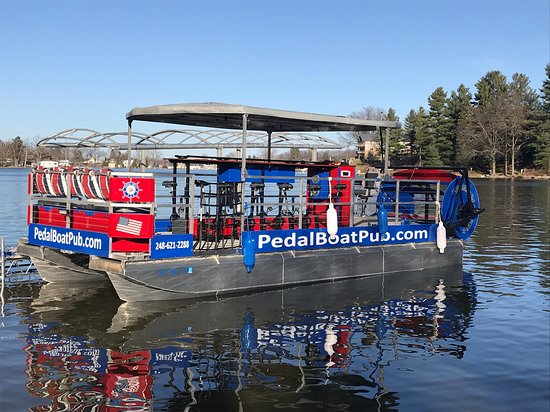 Lake Orion Pedal Boat Pub
The Pedal Boat Pub is a 25-foot pedal boat and pub which operates out of Lake Orion. The boat includes a captain and first mate on every voyage, and has room for 16 additional "mates" who power the boat via ten pedal stations. Each tour is 1.5 hours long. The Pedal Boat Party Bus will pick you up at Rio's shortly before departure and take you to the marina. Self-serve cooler with ice is provided with your tour. You bring your own favorite snacks, lunches, and drinks. This package includes a $200 Kroger gift card to help kick-start your party. Certificate valid Monday through Thursday. This package is provided courtesy of Pedal Boat Pub and Seven Ponds Nature Center.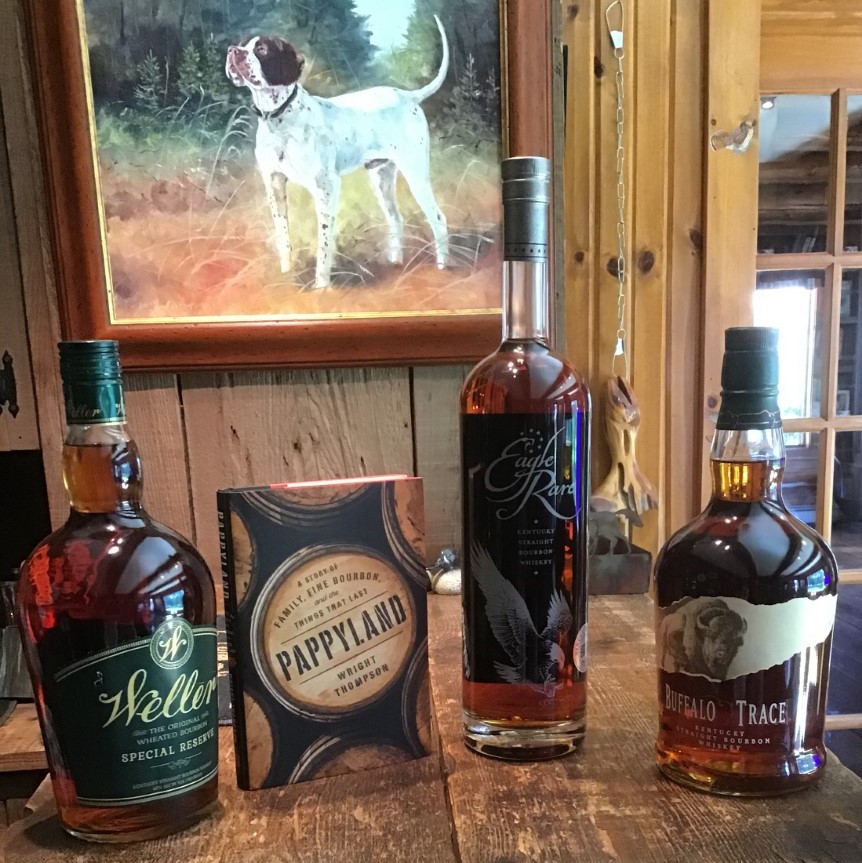 All three bottles of bourbon are 1.75L, all products of the Buffalo Trace Distillery in Frankfort, Kentucky. The Eagle Rare and Wellers are difficult to find as they are on a quota system to the suppliers, and the Buffalo Trace is trending that way. 
The book, Pappyland, details the history of another product of Buffalo Trace that sells in the thousands on the aftermarket.This package is provided courtesy of Nan Toppin.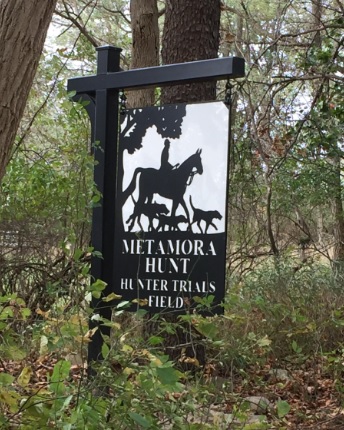 This lovely sign will go with any decor, farm, cottage, or estate. Impervious to the elements, it can be custom-made with any design and size. This unique item is provided by Diane and Ken Matheis.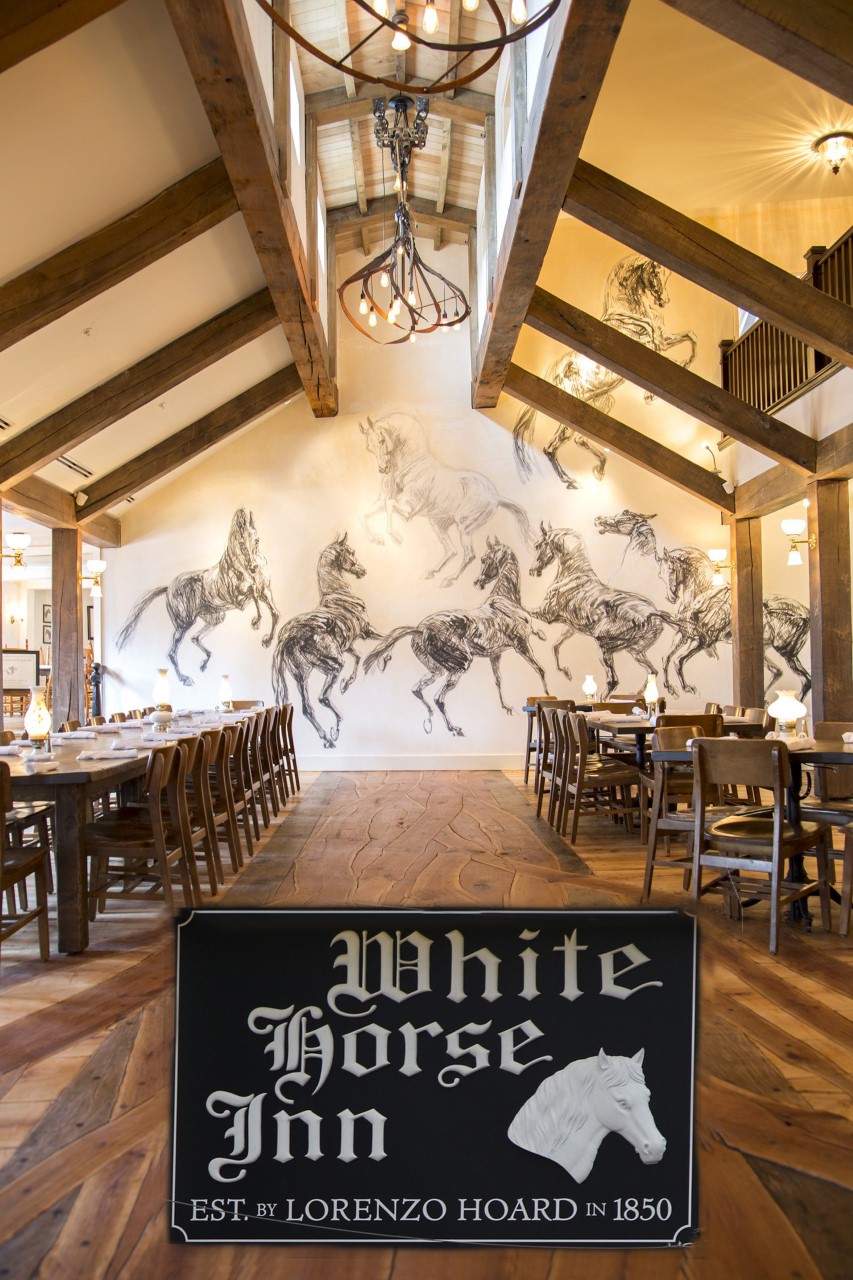 Dining at the White Horse Inn
Enjoy a scrumptious five course meal for four custom designed by the White Horse's Executive Chef, Jon Rickloff. The evening will include an appetizer course, salad, entrée and dessert sampling. Each course will include beer or wine pairings. This dinner package is provided courtesy of the White Horse Inn.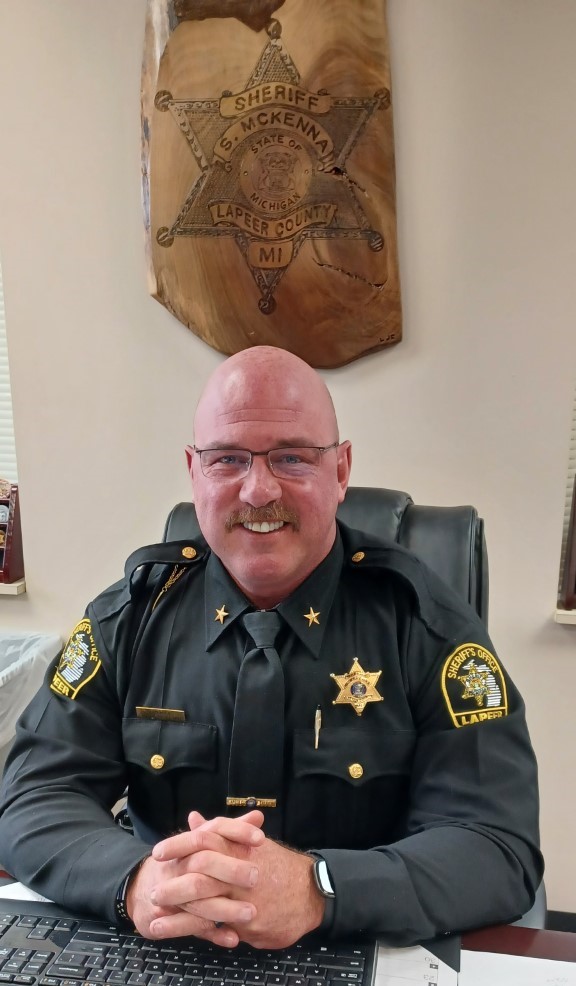 Morning Ride & Lunch with the Sheriff
Get an inside look at law enforcement in your own back yard. Spend a morning with super, civic-minded, community-spirited Lapeer County Sheriff Scott McKenna. Tour the jail, ride in a patrol car, view things from behind the badge, and top it off with lunch. Time and date must be mutually agreed upon. Donated by the Lapeer County Sheriff Department and Sheriff Scott McKenna.