2019 Holiday Auction - Live Auction Gallery
Once again, the Holiday Auction & Christmas Party "Live Auction" will feature unique and outstanding items, up for bid and auctioned off by professional auctioneer Brian Rowley. We will also have many items available in our silent auction, as well as a raffle for the Holiday Party Basket. ALL proceeds from this event directly benefit Seven Ponds Nature Center.
If you are unable to attend our Holiday Auction but would still like to bid on an item, you may place a remote bid by contacting Board member Charlie Turner via email at charlie@detsales.com.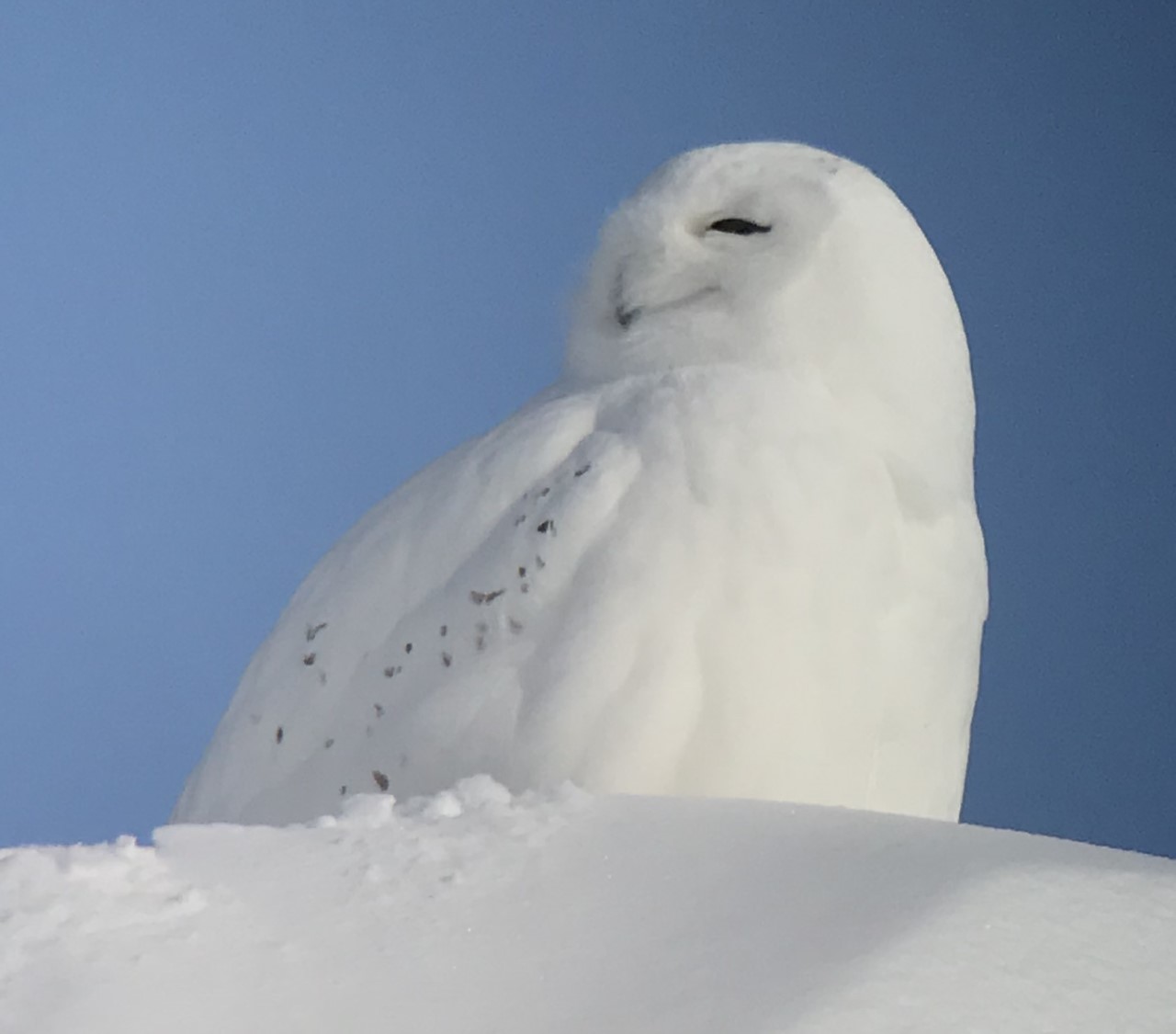 Spend a day in a Winter Wonderland searching the fields of Michigan's tundra (also known as the Thumb) where we hope to find these majestic ghostly owls from the Arctic. This trip includes a full day of guided winter birding with Seven Ponds executive director Daryl Bernard, transportation, snacks, and beverages. Other winter birds we may encounter include Snow Bunting, Rough-legged Hawk, Northern Shrike, Horned Lark, Northern Harrier, and more!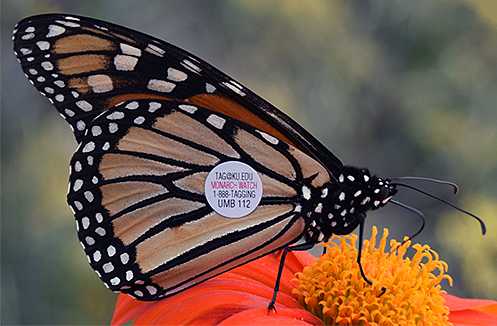 Monarch Butterfly Tagging at the GM Tech Center
Join General Motors' Wildlife Habitat Committee in netting and tagging monarchs at the GM Tech Center in Warren. This experience will include a tutorial in finding, catching, identifying gender, tagging, and releasing monarchs back into the wild. In the process of this experience, various nectar-rich plants will be identified on the way through the 30+ acrea Wildlife at Work habitat. Net and tagging kits are included. Tagging dates will likely be offered in September or early October and are weather dependent. Photos will be taken and shared by your mentor, GM employee and Seven Ponds board member Paul Messing.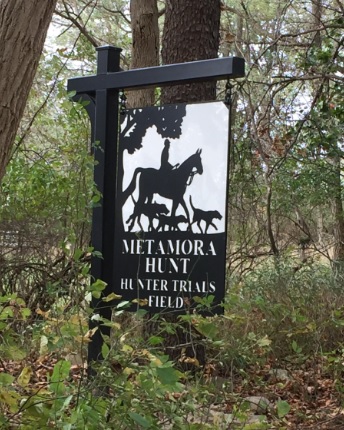 This lovely sign will go with any decor, farm, cottage, business, or estate. Impervious to the elements, it can be made with any design and size, and includes a heavy-duty post. This unique item is donated by Diane and Ken Matheis.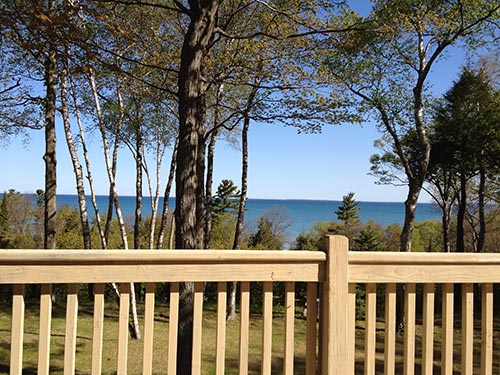 Northern Michigan Getaway
Relax for your seven-day stay in this privately owned three-bedroom cottage with shared private beach. Cottage is located near Cross Village central to several popular destinations including the famous Tunnel of Trees and within walking distance of the historic Legs Inn. Offer is good for dates in June, August, or September 2020.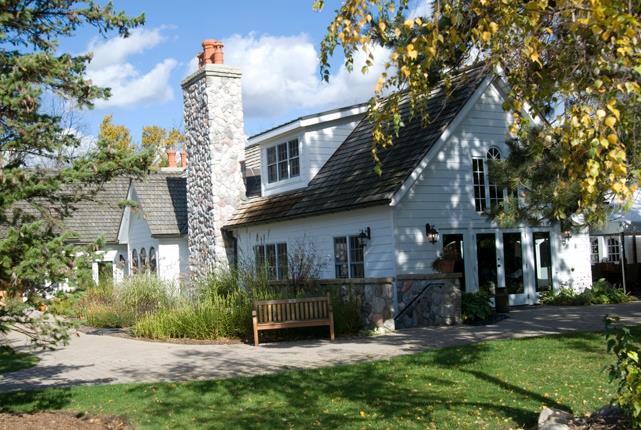 Enjoy a one-year membership for the Huntsman Club in Dryden. The Huntsman is Michigan's premier hunting preserve, encompassing 900 acres of beautiful rolling hills, woodlands, and ponds. In addition to upland bird hunting from August to May 1st, the club also has wobble trap and sporting clays with experienced trappers. The beautiful clubhouse contains one of the area's finest restaurants and a pro shop to satisfy the needs of the most discriminating outdoorsman. A fully staffed kennel is also on the property and offers training year-round. This is the chance you have been wairing for - don't let it get away! Current members are not eligible.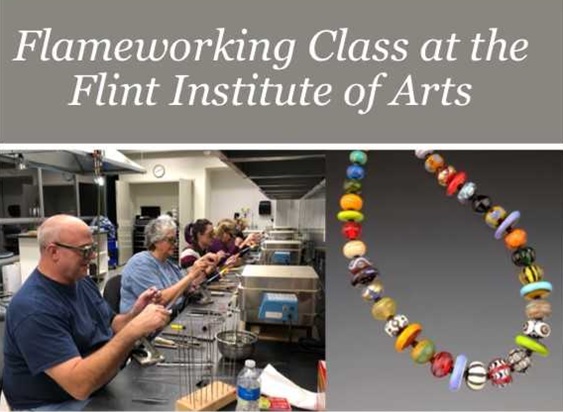 Flint Institute of Art - Class
Explore the art of flame working or glass bead making at the Flint Institute of Arts! The winning bidder will receive a $250 certificate for a class in the FIA Art School's new Flameworking Studio. Choose from several flameworking classes including Intro to Flameworking, Beads 101, Pendants & Marbles, Adventures in Sculpting, and more. Most classes are fully covered by the $250 certificate. Expires December 1, 2020.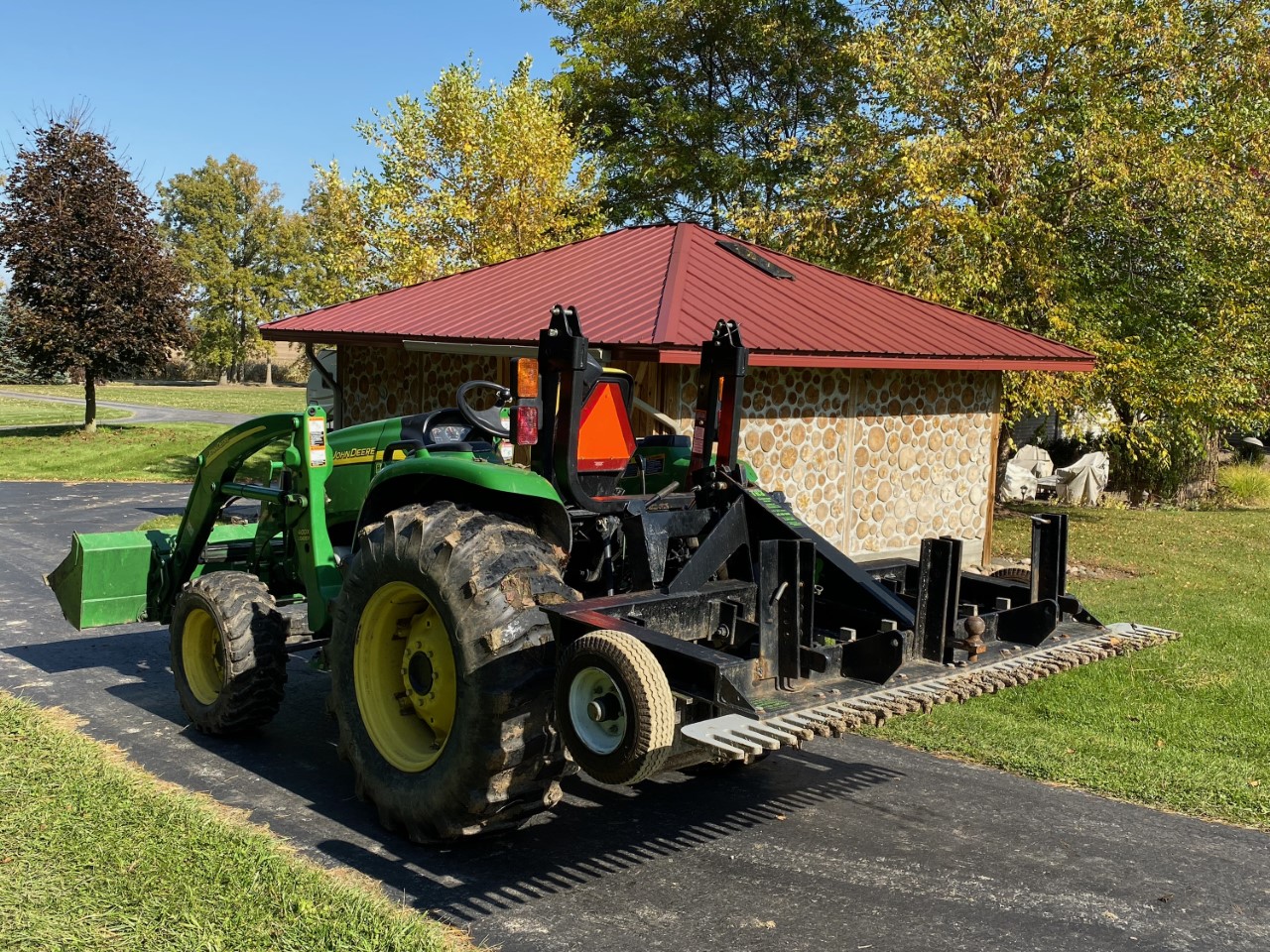 Driveway/Paddock Improvement
Need your gravel driveway or horse arena smoothed, raked, or leveled? For the winning bidder, Gerald Buck will provide 2-3 hours of manpower and tools at your area property. Capabilities include removing potholes and grading gravel driveways, leveling and smoothing riding arenas, smoothing and leveling worked up ground, etc. Need more details? Just ask Gerald! 810-706-4820.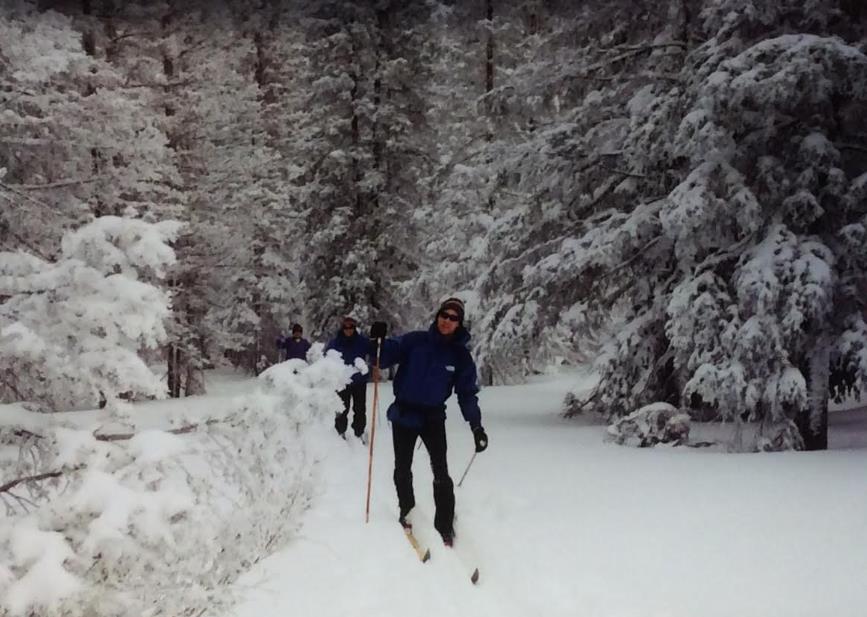 Winter Adventure & Dinner at Hunters Creek
Enjoy the beautiful, rolling hills of Hunters Creek near Metamora when they are blanketed by snow. The trails are a perfect way to enjoy an afternoon on cross country skis or snow shoes. Warm up in the club house by the large stone fireplace, and delight in a meal prepared by Chef Dave. Good for a group of six people.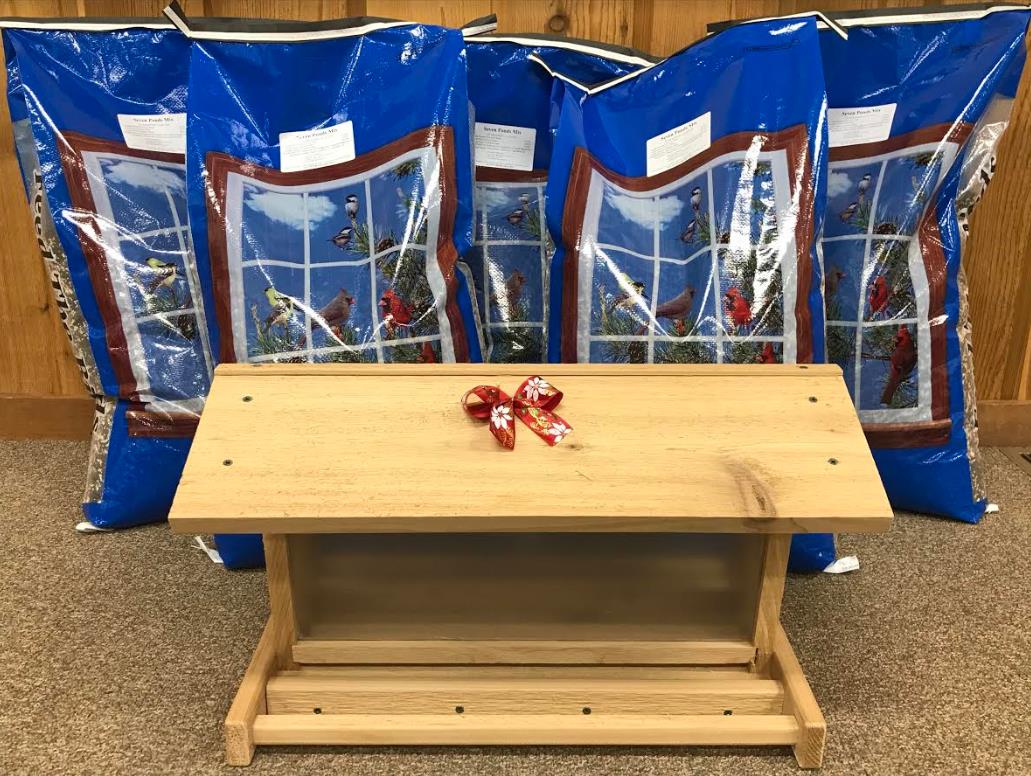 Custom Cedar Birdfeeder & Seed
Two hundred pounds of special Seven Ponds Mix birdseed along with this unique custom-made, cedar birdfeeder will help attract many birds to your backyard, including cardinals, chickadees, titmice, nuthatches, goldfinshes, woodpeckers, and juncos.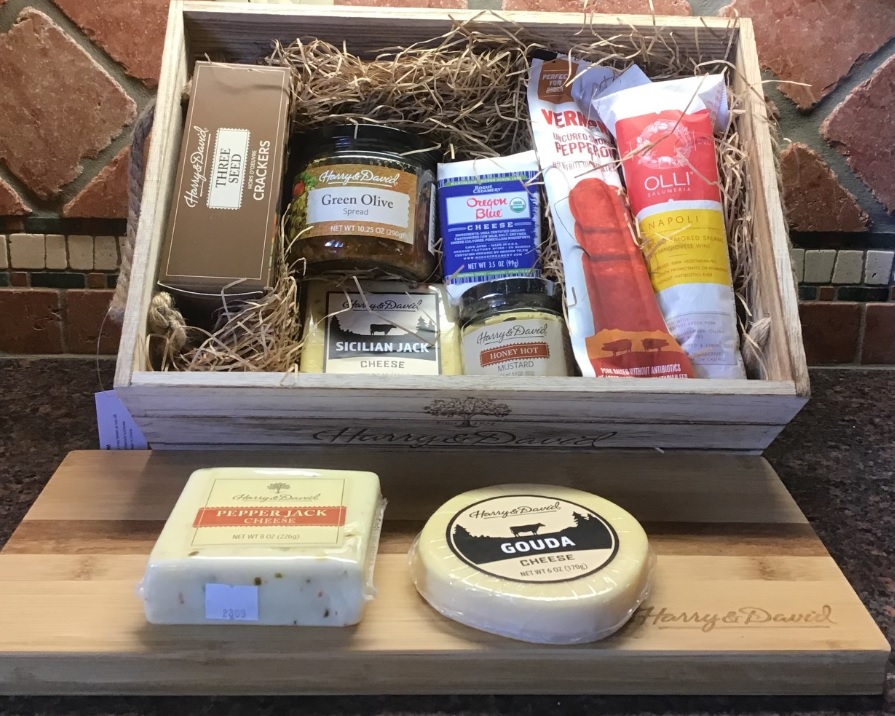 Harry & David Gourmet Gift Basket
A wonderful selection of fine food items from Harry & David. Included in this basket are several varieties of cheese, olive spread, honey hot mustard, pepperoni, crackers, and Olli Napoli Chub Applewood-smoked Salami. Also included is a Harry & David cutting board. This item is a perfect addition to your holiday party or would make a very nice gift.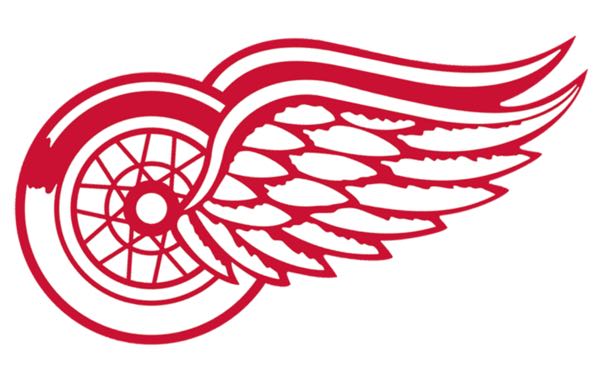 Detroit Red Wings Tickets
Let's go, Red Wings! This is your opportunity to enjoy a Detroit Red Wings game in the state-of-the-art Little Ceasars Arena in downtown Detroit. The Red Wings will be hosting the Ottawa Senators on Friday, January 10th at 7:30 PM. Your pair of seats are located in the lower level, Section 120, Row 18, giving you a close-up view of the action from the action on the ice. Make a night of it in downtown Detroit!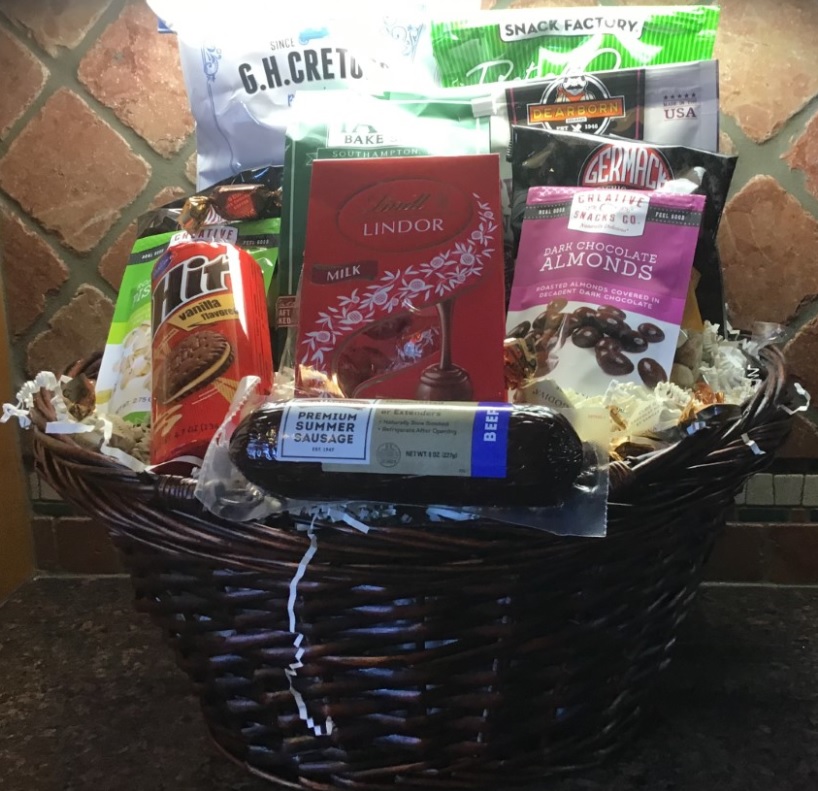 Papa Joe's Party Gift Basket
This special gift basket includes a wide variety of unique items sure to add zest to your holiday party. Bring this basket home for the holidays or gift it to a special friend or family.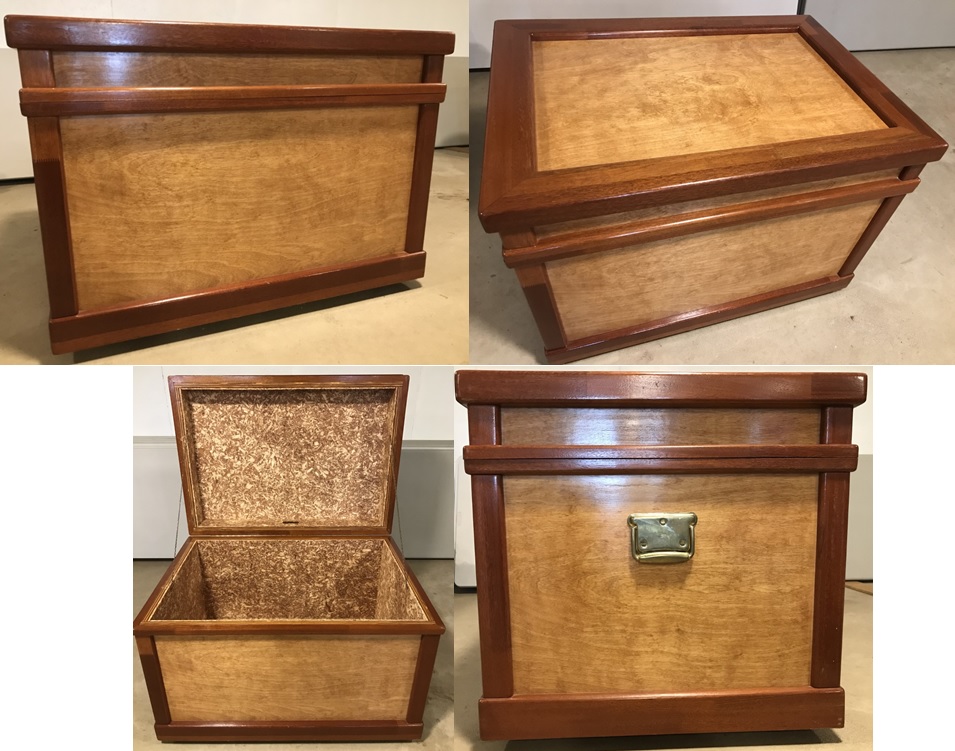 This beautiful chest was handcrafted by Russell L. Swett in 2002. Lined with cedar, this chest will be perfect for storing your linens or other special items. The large chest measures 38" x 27.25" with a height of 26.5", and has rollers for easy moving.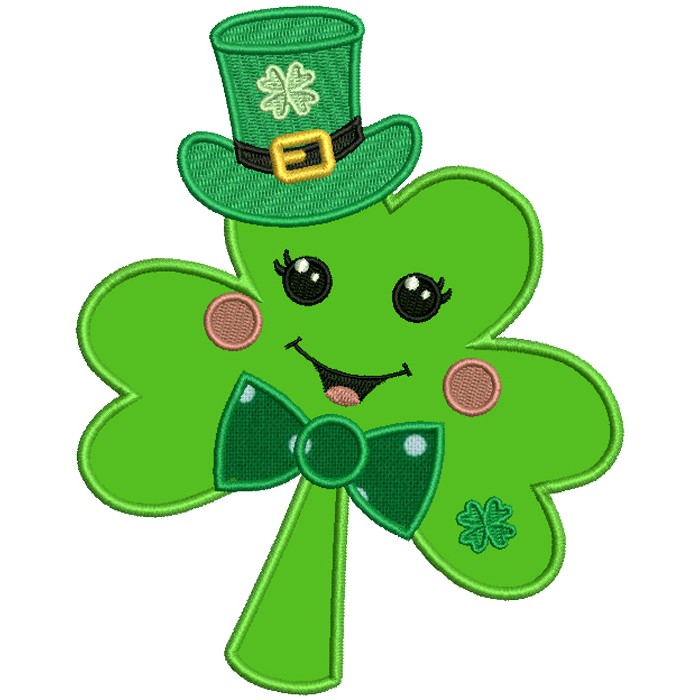 Bring your blarney and celebrate St. Patrick's Day with a traditional Irish social at Sandy Cornell's lovely Metamora home. Her fifth annual St. Paddy's Party is Saturday, March 14 at 6:00 PM. Enjoy a traditional Irish meal from appetizers to desserts and libations. All inclusive, $150/person with a 22 person maximum. 100% of the proceeds go to Seven Ponds Nature Center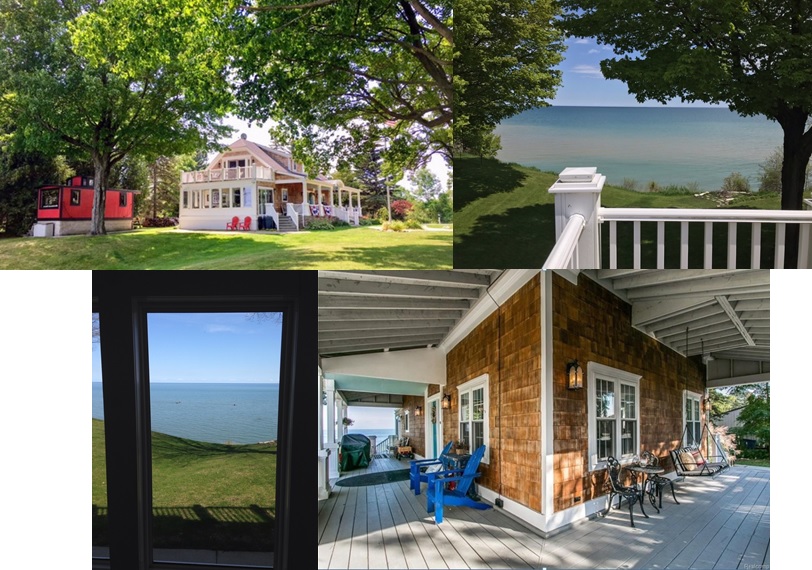 Lake Huron Weekend Getaway
Spend a weekend at this beautiful home, located directly on the shore of Lake Huron. After a quick drive up scenic M-25, you'll find yourself relaxing lakeside without a care in the world. Enjoy a sunrise from the second story deck, then spend the day watching birds and ships from the sunroom, the large wrap-around porch, or the caboose. Conveniently situated between the quaint harbor towns of Port Sanilac and Harbor Beach, this house is fully furnished and equipped for your stay. Includes a full 3 days/2 nights.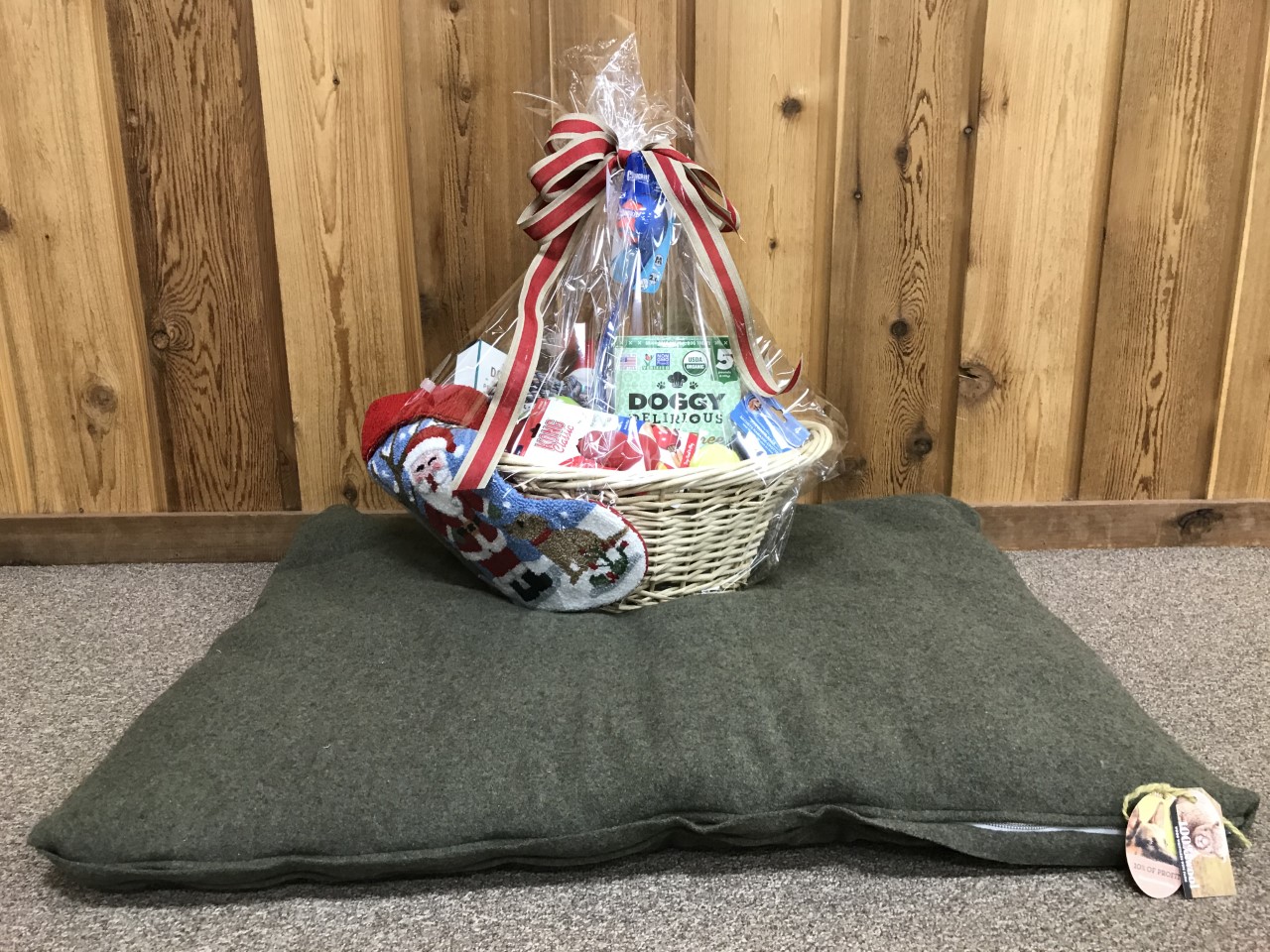 Deluxe Dog Bed, Basket, and Beyond
This special package is the perfect gift for your best friend. The basket includes several toys and treats that your furry companion will truly enjoy. The bed is made in Michigan from 100% wool from happy sheep that live just a few miles from Seven Ponds. Purchase of this dog bed provided funds to Mission K9, which helps military dogs make their way home from overseas when their service is complete. This package is a win-win!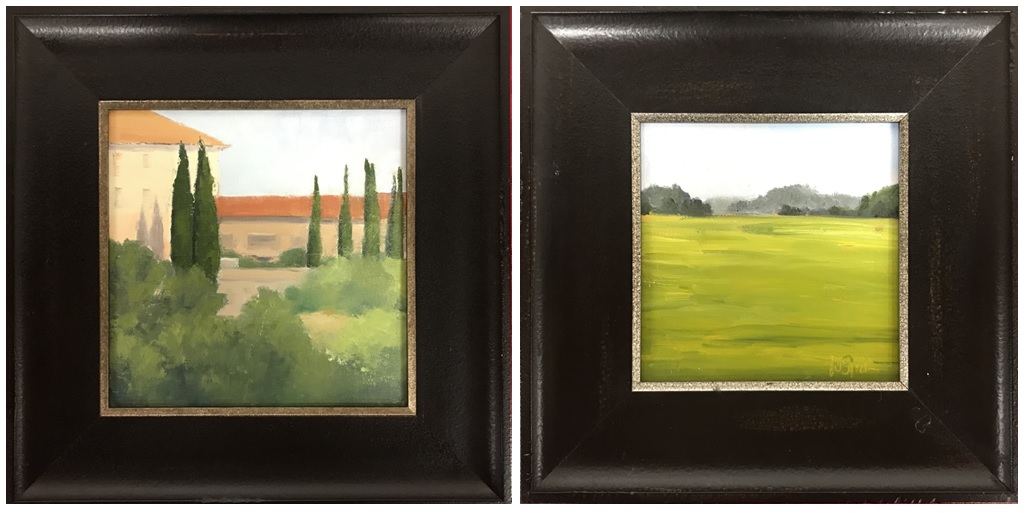 Bidder's Choice! Winning bidder chooses between two framed oil on canvas pieces by noted artist Weatherly Stroh, formerly of Metamora. The Italian Plein Air painting features a grove of cypress in a quaint Italian setting, while the Landscape painting features a beautiful summer field. Weatherly currently works out of her studio in West Palm Beach, Florida. Stroh's work can be found in a myriad of public and private art collections both in the United States and abroad - and now you can own and display a wonderful piece of her work in your own home or office.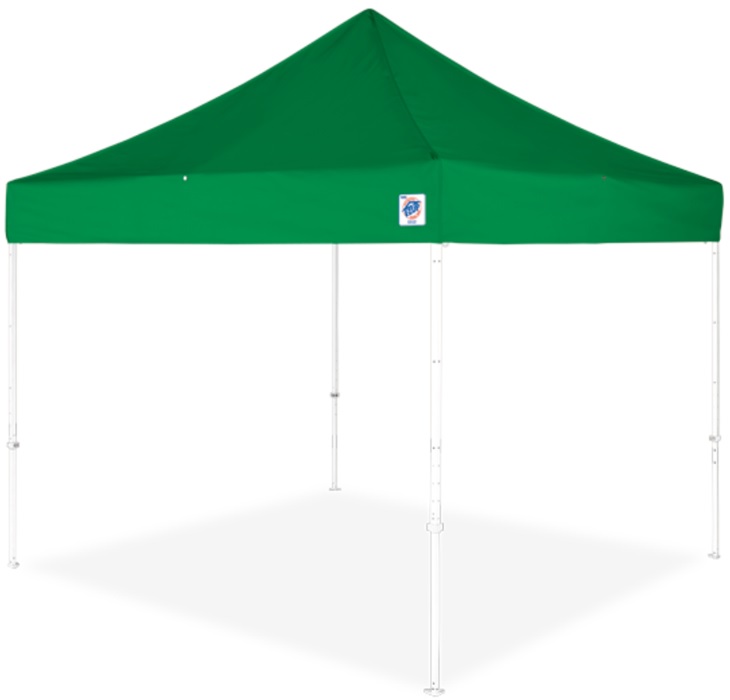 Canopy Tent for Seven Ponds
Seven Ponds naturalists conduct dozens of outreach programs each year, setting up at festivals and events throughout southeast Michigan and interacting with thousands of people annually. We are in need of a new, high quality canopy so that Seven Ponds is represented well at these events. Your $50 bid will help us obtain a canopy tent, complete with sides and graced with our own Seven Ponds heron logo. Thank you for your support!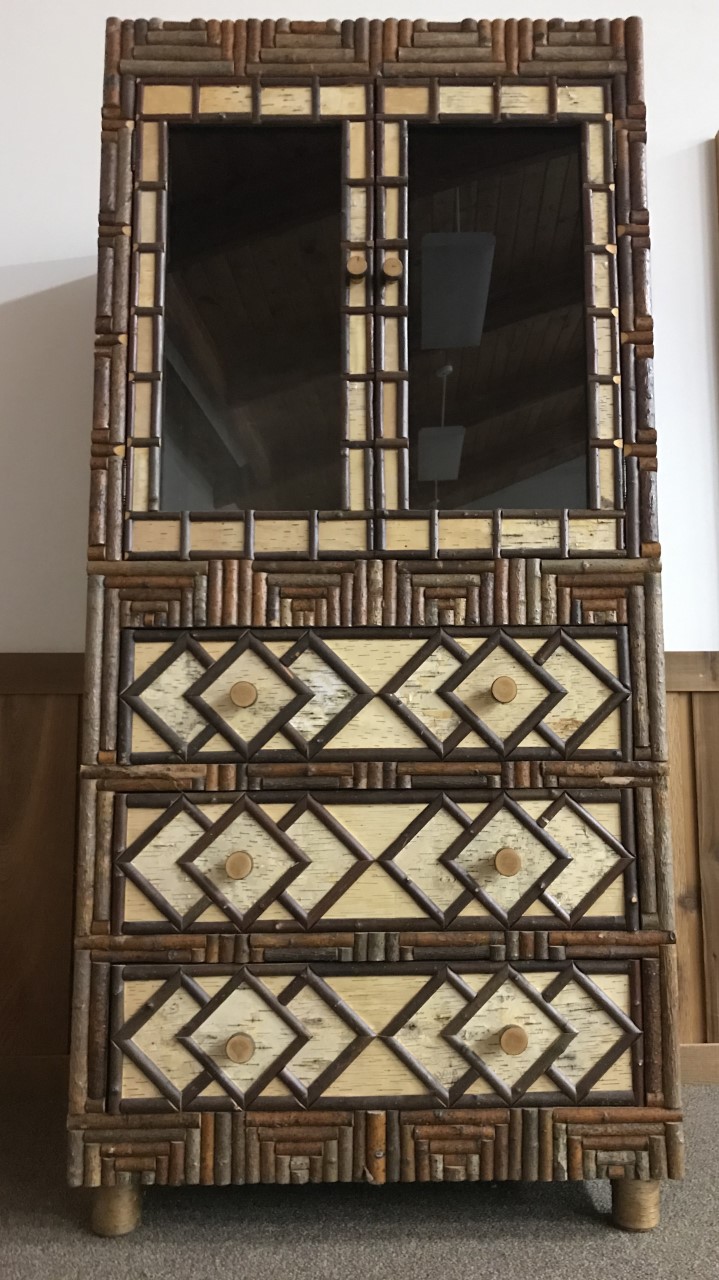 Adirondack Twig and Birch Dresser & Drawers
This unique item was crafted by Larry Hawkins, whose twig mosaic rustic furniture resides in some of the most upscale Beverly Hills homes and New York apartments. Larry Hawkins is one of the leading producers of twig mosaic furniture, a type of the rustic motif that utilizes the great variety of color and texture in the bark of twigs and trees to create wonderful patterns on the furniture surfaces. Larry's work stands in the midst of modern furniture in a place of honor as folk art or sculpture, and may be a perfect fit for your cottage or rustic home.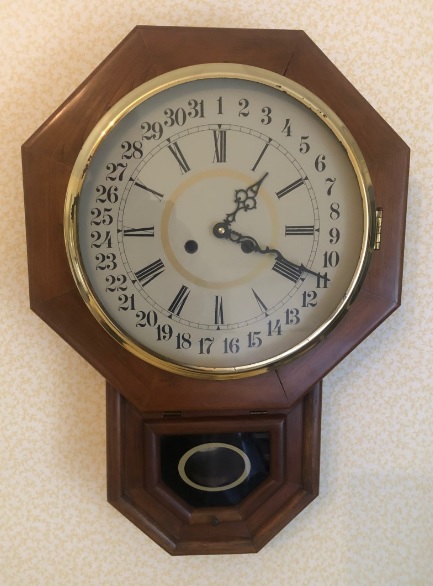 This beautiful school house clock was hand made by Don Naish one of Seven Ponds Founding members. This particular example was built to be the first prize for our 1989 Heritage Harvest Festival and has now been donated back by the original winner to help us once again. It is rare we get items for our auction that are so intimately related to the center and its history and that's what makes this so very special. Over the years there were eight of these made, five of them by Don and the balance by Don and another woodworker on the board at the time. This clock has been completely updated for its new life by The Roseville Clock Shop with an electronic movement and pendulum. The original internal works come with the clock but are not functional. This is your chance to own a piece of our history. Good luck!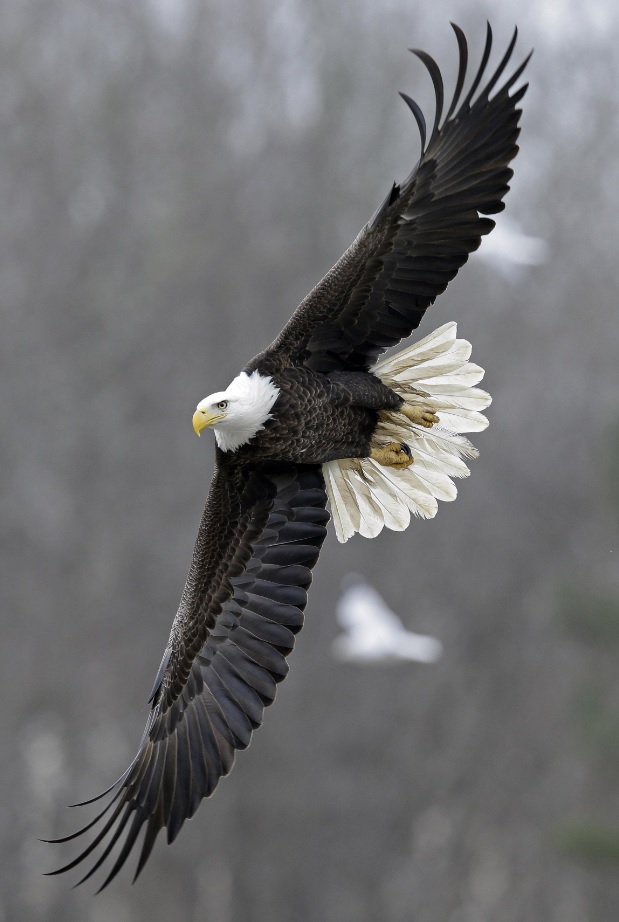 Each year DTE Energy, in partnership with the U.S. Fish and Wildlife Service and the International Wildlife Refuge Alliance, holds a lottery for an Eagle Tour at the Monroe Power Plant. During cold winters it's not uncommon to see upwards of 150 Bald Eagles during a single day at the power plant. This is your opportunity to skip the lottery and attend a private eagle tour to see Bald Eagles in their native habitat. Good for up to four people. Tour must be taken between December 1, 2019 and March 1, 2020.